Top 10 Rated Colorado Springs Wedding Venues, Reception and Banquet Halls
Glen Eyrie Conference Center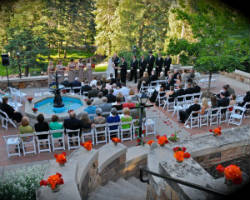 Having your wedding in a beautiful location is a given. Once you decide whether you are going to opt for the lake, the forest, a ballroom or garden, then you can truly begin to search for the perfect wedding venue in Colorado Springs, CO. The Glen Eyrie Conference Center is set in a beautiful castle. This venue will provide you with a traditional background and setting to tie the knot and promise a lifetime with your partner. Enjoy the grandeur of the venue as you and your guests celebrate together.
Hotel Eleganté Conference & Event Center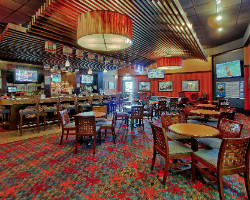 Many couples opt for the traditional wedding chapel ceremony and ballroom reception, but that style isn't perfect for everyone. Hotel Eleganté Conference & Event Center is the perfect blank space to plan your big day. The venue can be styled for a classic wedding or for a chic and unique reception. This events center is known for hosting parties, reunions and Quinceaneras flawlessly. As one of the cheaper options in the city, this venue will go perfectly with your event and your budget.
Cheyenne Mountain Resort & Club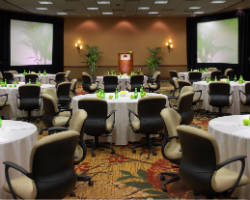 The mountains in Colorado provide a breathtaking and traditional background for couples that want a wedding surrounded by the beauty and majesty of nature. Couples can enjoy spectacular views when they have their wedding at the Cheyenne Mountain Resort & Club. This venue has hosted weddings in every season, outdoor and indoor ceremonies, each done flawlessly. You can personalize the venue to match the style of your wedding and can do it at a custom price. As a party venue, this space will ensure you and your guests have a great celebration.
The Pinery at Black Forest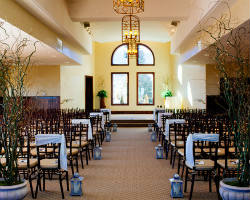 A resort style wedding is not only an affordable way to have one all-inclusive wedding vendor, but it is the best way to host your guests for an entire wedding event. This venue has reception halls and outdoor patios that are perfect for your event, while there are rooms to rent so your guests do not have to cut the celebration short to drive home. For a unique and personal wedding experience, you can have your event here with the experts guiding your day so you can relax.
Elegant Beginnings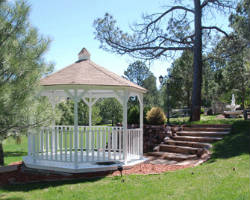 Elegant Beginnings is an estate that has been the host to countless Colorado weddings. In any season, this venue can be made to suit the size and style of your event. The beautiful house is perfect as a small wedding venue and the gardens add a beautiful touch to the entire experience. Reviews of this venue make it clear that it is the perfect place for a wedding in any season. At reasonable prices, the venue will be the place for your fairytale wedding without breaking the bank.
Hillside Gardens & Nursery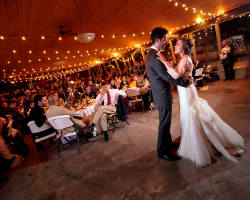 Gardens offer a beautiful wedding setting for couples who want to be surrounded by fresh greenery and colorful flowers. The Hillside Gardens & Nursery is a lovely garden wedding venue and the top choice for many Colorado couples. The venue will help you arrange every detail of your big day so you can enjoy the views of the mountains, forest and garden. The garden is most often used for the ceremony while the banquet hall is decorated for a romantic reception.
Secret Garden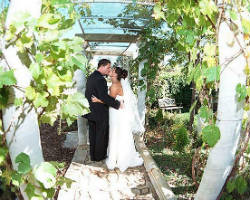 What better place to host your spring or summer wedding than a blooming garden. The Secret Garden is a Colorado Springs wedding venue that allows couples to have an intimate wedding ceremony in the fresh air. The space creates an unforgettable scene for you and your partner to commit to one another for a lifetime. There are water features, trees and every kind of landscape work you could think of, so you can choose the right place, even within the garden, for your 'I do's.