Top 10 Rated Colorado Springs Wedding Cake Bakeries
The Cupcake Doctor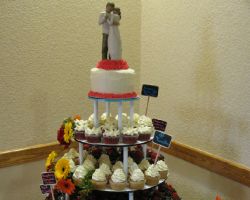 The Cupcake Doctor is a company known for making the very best cupcakes in town but they have also mastered the making of a variety of desserts, including wedding cakes. This company specializes in making custom desserts of all kinds offering couples more options when it comes to the treat or treats they have at their wedding. Whether you want a cake, cupcakes, cookies, or a combination, this company can make your wedding treat one that you and your guests will be talking about for years to come.
Le' Bakery Sensual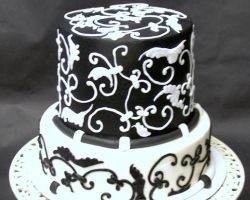 Having a wedding cake that is personalized can bring a totally unique feel to the dessert portion of the event. Whether that means having a totally custom cake or is a traditional white-tiered cake with one of the company's interesting cake toppers, you can be sure that your cake will be personalized as well as delicious. Not only is this one of the most talented cake bakeries, but it is also one of the most affordable when you consider the talent of the cake artists.
Simply Cakes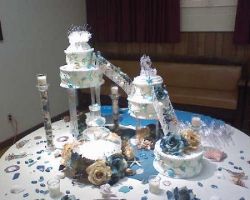 Simply Cakes is a boutique company that makes Colorado Springs wedding cakes for local events. Using the creativity of the designer and the style of the couple, this company creates unique cakes that are completely personalized and one-of-a-kind. With a variety of flavors, sizes and shapes to choose from, you will not only have control over the design but also the basic aspects of the cake. You and your guests will be blown away by the quality and execution of the cake design.
Iced and Dazzle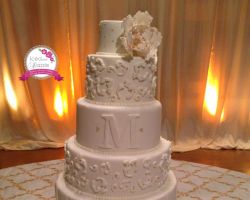 A custom cake can bring any occasion to the next level, making it feel more special. Iced and Dazzle makes beautiful and personalized baby shower cakes, birthday cakes and wedding cakes. From the very first bite, you will be convinced of the talent of this expert baking team. They can make you a dessert using any combination of their cake and frosting flavors to make your favorite. From there they will create a unique design based on your likes and your event for an affordable price.
Whipped Bakery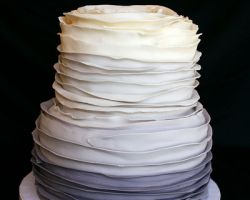 Whipped Bakery is a local cake company that specializes in making custom cakes for weddings and special events in Colorado. The first step in deciding if this company is suited to your tastes is to enjoy a few in a tasting and consultation. Here you will try different cake flavors and frosting combinations before discussing what you envision for your wedding day confection. Once you have been blown away by the options and the flavors, you will work with a designer to make your dream cake a reality.
Cakeheads Bakery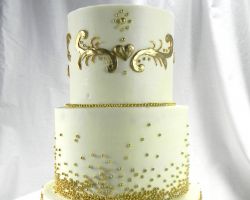 For the team at Cakeheads Bakery, creating beautiful custom desserts is not only their job but it is their passion and an artistic expression. They use the very best ingredients to make desserts that are not only delicious, but truly exceed all expectations. They can make you a traditional tiered cake or something more creative and personalized. Whatever you choose to have these artists make, you can be sure that the cake will be elegant, delicious and something everyone will enjoy.
Pagosa Baking Company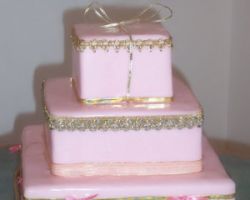 There are certain things that can only be learned and perfected through time and practice and Pagosa Baking Company has been improving their talents since the store opened in 2001. For top quality custom wedding cakes in Colorado Springs, CO, couples come to this bakery for a confection that is not only delicious but is also flawlessly beautiful. They have a selection of traditional and exotic flavors as well as fillings that are sure to satisfy even the sweetest sweet tooth.