Top 10 Rated Colorado Springs Wedding Ministers & Officiants
A Beautiful Wedding Ceremony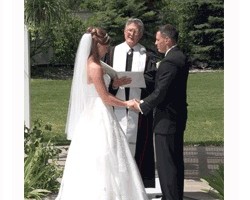 Your wedding ceremony is one of the most special moments of your life and should be marked with a meaningful and lovely ceremony that you will look back on fondly. This is exactly the reason couples in the area come to A Beautiful Wedding Ceremony. This company is owned and operated by Rev. Kirk Fowler whose experience and personality create the perfect combination. You will have the best day of your life knowing you have a highly qualified wedding officiant in Colorado Springs, CO on your side.
Rev. Carrie MaKenna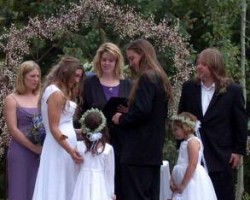 Rev. Carrie MaKenna is a licensed wedding minister that has been performing beautiful custom wedding ceremonies in Colorado for many years. This professional is focused on non-denominational ceremonies that can include the unique views, beliefs and interests of the couple. Working with this expert is the best way to ensure that your ceremony is exactly what you have always wanted from your big day. Rev. Carrie can even help you with the details of the event like the design and the flow of the celebration.
Weddings By Keith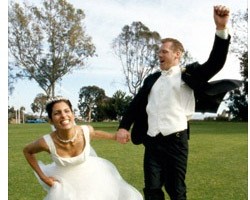 Keith, of Weddings By Keith, is a full-time wedding officiant that offers his services based on the needs of the couple. You will work with Keith to discuss your life as a couple, how you met and your hopes for the future. Listening to you and getting to know you is how Keith is able to create personalized and meaningful ceremony scripts. Reviews cannot say enough good things about the flexibility and the reliability of these services and about the personality of the officiant.
Paul Anderson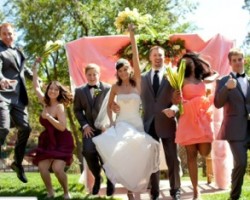 Paul Anderson is one of the Colorado Springs wedding officiants that is dedicated to creating ceremonies that are personalized as well as meaningful. Not only will you love the ceremony and the personality of the officiant, but you will also love that he offers assistance with pre-marriage counseling as well as the legal documents and even arranging the flow of the ceremony. This kind of comprehensive service is exactly why so many couples in the area turn to this expert for their big day.
Father Michael Messina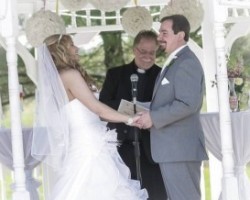 Father Michael Messina is available to officiate Catholic or Interdenominational Christian weddings throughout the state of Colorado. This priest will make sure that the religious values of the couple will be tastefully found throughout the script of the ceremony while their love story and any special songs are also part of the occasion as well. You can also seek guidance from this professional about the flow of the ceremony and even guidance about how to have a successful marriage and how to be happy in your life moving forward.