Top 10 Rated Fort Wayne Makeup Artists
Megan K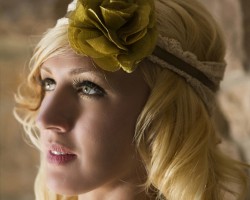 Megan K is the co-founder of the Loft, a hair, skin and nail salon in Fort Wayne. As a leading beautician in Fort Wayne, Megan is a certified Redken color designer. Megan and her fellow co-founder Cheryl Livingstone have created a salon that caters to the needs of different clients. Megan and her team of makeup artists make up the Loft and has been a trendsetter in the industry since 2005. All the Fort Wayne makeup artists at the Loft are professionally trained.
Amber Talarico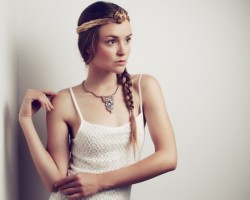 Amber Talarico is a freelance wedding hair and makeup artist. A graduate of the Frederic's Insitute of Indianapolis for cosmetology, Amber has become a reputed bridal makeup artist in Fort Wayne. While most of her clients are based in Indiana, Amber is more than willing to travel. In her career, she has catered to clients from all over the country, from Chicago to Nashville. Amber takes a natural approach to makeup artistry and finds a way to enhance her clients' natural beauty.
Somi Ro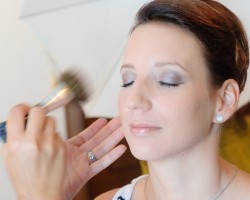 Somi Ro is a professional makeup artist in Fort Wayne, IN and the owner of Somis Hair Design. For over 17 years Somi Ro has been catering to clients from all over the city. Somi believes in actively engaging and conversing with her clients and always ready to listen to her clients. This has earned her rave reviews. To give her business an edge, Somi has a partner who specializes in nails. Somi can cater to the wholesome needs of her clients.
Lori Ann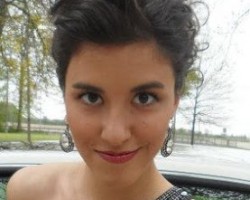 Lori Ann is a makeup artist in Fort Wayne who began her learning some 20 years ago. Today, she is a fully-fledged makeup artist specializing in bridal, glamor and special events makeup artistry. As a freelance makeup artist, Lori charges affordable prices for her services. In addition to being a makeup artist, Lori is also a trainer specializes in advanced makeup classes for individuals as well as groups. As a local makeup artist, Lori utilizes various techniques of traditional makeup artistry.
Lillian Wollman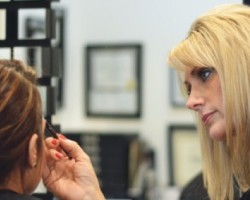 Lillian Wollman is a businesswoman, esthetician and cosmetologist all rolled up into one. Her illustrious career in the beauty industry began over 20 years ago. Today, she is the proud founder and owner of Permanent Makeup by Lillian. While she has always maintained the highest standards of professionalism at her work, she is always looking to boost her skills. It's for this reason that she enrolled at the International Institute of Permanent Cosmetics. With her knowledge, she's versed with different skills on applying permanent makeup.