Top 10 Rated Fort Wayne Wedding Ministers & Officiants
Bob Mueller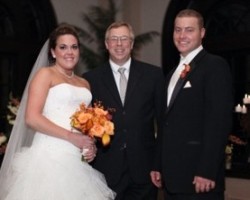 Bob Mueller is no stranger to speaking in front of large crowds. This Southern Indiana wedding officiant and wedding minister boasts of 30 years experience in public speaking, public relations, and promotional activities. Bob is a priest at the United Catholic Church and thus has a good understanding of spiritual aspects of a wedding ceremony. He's also a writer of great repute and contributes monthly to Today's Women's Magazine. Bob is vastly experienced in the wedding business and brings a wealth of knowledge and experience.
Jodi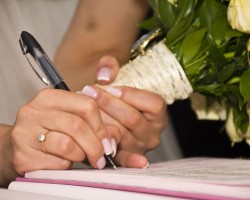 Jodi is the owner of A New Chapter Wedding Events. A great lover of weddings, Jodi relishes the chance to unite couples. In her career, she has resided in Indiana, Colorado, and North Carolina. As a certified wedding officiant in Fort Wayne, IN, Jodi can travel to her client's wedding location. Also, her charming and fun demeanour makes her a unique officiant capable of handling all kinds of weddings from religious to non-religious weddings. Despite her fun character, Jodi takes wedding officiating very seriously.
Christine Leto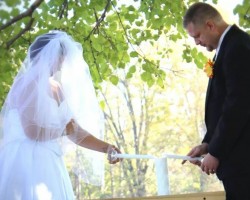 Christine Leto is the owner of Marry Me in Fort Wayne, a company that offers wedding officiant services in Fort Wayne. Christine has performed weddings for over 18 years and is rated as one of the best Fort Wayne wedding Officiants. As an experienced wedding officiant, Christine offers professional officiating services. Her objective is to make her clients' wedding unforgettable. In this regard, she has a team of wedding officiants that she works with. Mary Me was the winner of the 2014 Newspaper's Readers Award.
Keith Maddox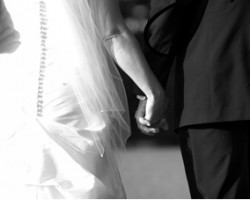 A former radio personality, Keith Maddox is an Indiana-based wedding officiant who is free to travel to where his clients are. Keith is a licensed and certified wedding officiant. Keith is able to personalize his services to reflect a couple's desires. While he makes a good wedding officiant, he also helps his clients with the requisite paperwork required in the run-up to a wedding. Additionally, he ensures that the required paperwork is completed. Thus, Keith acts both as a local officiant and a consultant.
Nancy Zummack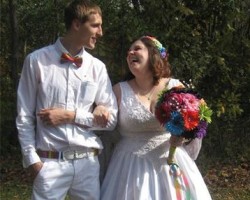 Nancy Zummack is a certified wedding officiant with a wealth of experience. She takes a unique approach to officiating and has been known for officiating extraordinary wedding ceremonies. Thus, she is the best officiant for couples looking for something unique. Before agreeing to officiate, Nancy first meets with her clients on a free no obligation meeting. This meeting lays the foundation for the delivery of services. This way, she is able to customize her services to meet the needs, preferences, and desires of her clients.