Top 10 Rated Fort Wayne Wedding Venues, Reception and Banquet Halls
Chestnut Hills Golf Club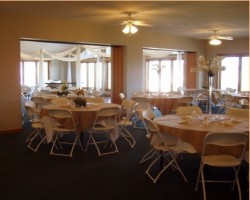 The Chestnut hills Golf Club is one of the best wedding venues in Fort Wayne, IN. Characterized by exquisitely manicured lawns and banquet halls, this golf club is an ideal location for a wedding as well as the reception. The banquet halls are spacious enough to accommodate a dance floor. Moreover, they offer exquisite views of the golf course. The Golf Club is always more than willing to personalize the interior of the banquet hall to meet the needs and desires of clients.
Classic Cafe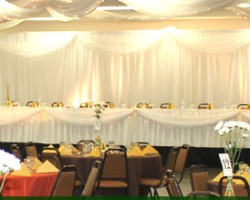 Classic Café is a small venue that combines a large banquet hall with sublime catering services. The epicenter of this café is a large conference hall that holds up to 500 guests. Customers benefit from the exceptional catering services offered. This helps in cutting costs and makes the entire experience pleasant for clients. Apart from weddings, this café can also host a Quinceanera and is also one of the most affordable party venues in Indiana. The café can host both corporate and social events.
YOLO Event Center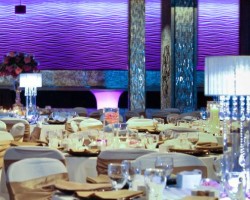 There is nothing ordinary about the YOLO event center and it is for this reason that the center has acquired a reputation as one of the best Fort Wayne wedding venues. With a large banquet hall capable of hosting up to 300 people, this event center is a class above the rest. Inside the banquet halls is a 60 inch LCD flat screen TV. Also provided inside the hall is a DJ booth Wi-Fi connectivity and modern lighting fixtures.
Philmore on Broadway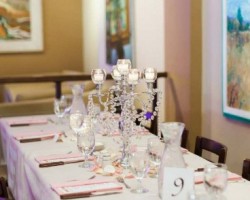 One of Fort Wayne's Premier event locations ideal for hosting weddings and other events, Philmore on Broadway brings a touch of historic elegant and charm. This is the ideal location for couples looking for something a little bit unique and out of the ordinary. As a venue, it is one of the most sought after party venues in Indiana and it is one of the reasons why it has amassed numerous positive reviews online. As a local venue, the prices of this location are reasonable.
The Landmark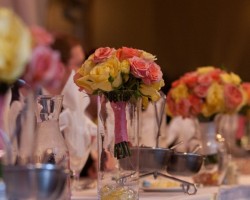 The landmark is a wedding venue that lives up to its name. A multi-purpose wedding venue that's expansive enough to host receptions and wedding, the Landmark can accommodate up to 400 people. The guests can be accommodated in the beautifully manicured garden pergola complete with a waterfall. This is truly one of the best garden wedding venues in the state. For an outdoor wedding, it's a perfect location. For those who want an indoor wedding or ceremony, the venue can host up to 720 guests.