Top 10 Rated Honolulu Wedding and Engagement Rings Designers
Honolulu Jewelry Company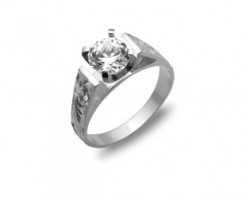 Shopping for jewelry and wedding bands is not an easy task. This is why you should consider the services and the selection presented by Honolulu Jewelry Company. This store has such a range of jewelry you will not believe that each piece is custom selected to be part of the collection. Whether you want something totally unique and different or something with a more classic flair, you will be able to find affordable rings at this store. You will love your experience of working with this team.
Philip Rickard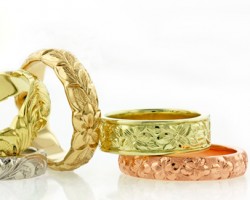 Philip Rickard offers the widest selection of traditional Hawaiian style wedding rings in Hawaii, something that is quite a feat. They have everything from Hawaiian French Mounts to La Lama and Kmo Kula styles. Once you choose the mount, you can then even customize the ring to include a diamond or a more unique gemstone. With the goal of this service being total customer satisfaction, you can rest assured that they will have incredible options for you to make your ring perfect.
Maxi Hawaiian Jewelry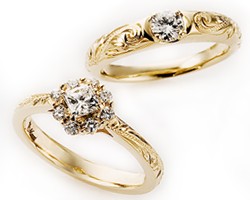 Since 1990 Maxi Hawaiian Jewelry has been one of the most prominent jewelry stores in Honolulu. The store has only grown in reputation since then. The expert team is highly trained and is thus able to answer any questions you may have about the jewelry in the store. There is even an in-house artisan that is capable of completing engraving work as well as making minor adjustments if you are not 100% pleased with the style and features of the piece.
Diamond Syndicate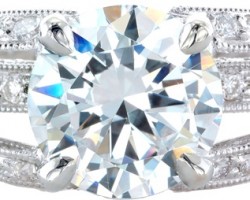 For the last 30 years, Diamond Syndicate has been the go-to jewelry store for engagement rings in Honolulu, HI. You should start your search for the diamonds that will take your partner's breath away with these experts. They offer their years of experience and extensive knowledge of the stones and metals to help you make the best decision. Whether you want something with an antique or vintage style or are interested in something more modern, this store has it all.
The Little Diamond Store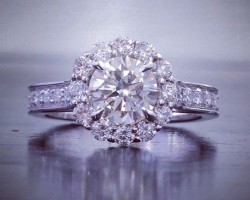 Shopping for Honolulu engagement rings is a very personal experience that you should have personalized help with. The experts at The Little Diamond Store offer the help and advice that you would expect from a friend along with their expert jewelry knowledge. This small store with extensive collections for men and for women is there to help you find a piece that will truly represent the love that you share. This focus is something you can really enjoy about your experience.