Top 10 Rated Lexington Wedding and Engagement Rings Designers
Designs Unlimited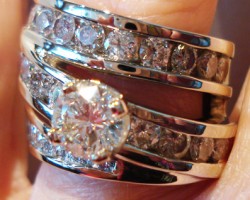 Bill and Cindy Hicks, the founders of Designs Unlimited, saw that there was a poor overall quality of Lexington engagement rings and in 1987 they sought to change this. The entire team at this company are experts at selecting the most flawless diamonds and beautiful rings to display. In addition to having one of the most varied collections in the city they also offer full customizable options to make sure you have something truly unique to declare your love with.
Diamond Masters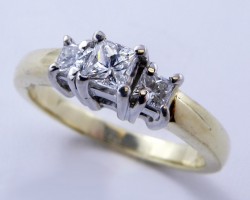 Diamond Masters has one of most impressive collections in the whole of Lexington, as it has all been carefully selected by a gemologist with many years of experience. As this company is one of the leading buyers of precious gemstones you will find that their selection is continually changing and that everything in the store is incredibly affordable. Speak directly to these experts and they will help you find your perfect engagement ring or wedding bands, whether that is in their collection or they need to search elsewhere on your behalf.
The Alternative Jewelry Shop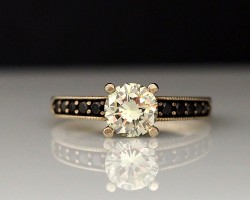 When it comes to proposing to your loved one or exchanging rings to represent your love then you should have a piece of jewelry that reflects your exact style and personality. Danny and Libby Barnes, founded The Alternative Jewelry Shop because they saw just how similar all of the engagement rings in Lexington, KY were. This store has been offering a range of unique and custom rings since 1991 and reviews always mention just how friendly and helpful every member of staff is.
St. John & Myers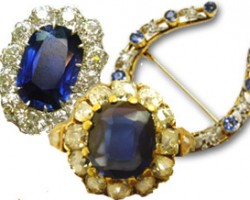 Sometimes settling for average is acceptable but this isn't the case when you are looking for wedding rings in Lexington. St. John & Myers is one of the leading providers of antique, vintage, classic and period rings in Kentucky. Louis and Olivia Johnson Scholz are the owners of this company and with their experience have crafted one of the finest jewelry stores in Lexington with an impressive collection of only the most exquisite rings available. If you are someone that appreciates true quality then you should go nowhere else than St. John & Myers.
Failte Irish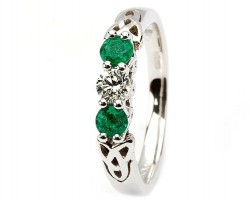 Liza Hendley came to Kentucky in 1996 and fell in love with Lexington and the surrounding area. She now offers residents of the city a large collection of Irish imports and this includes jewelry for men and for women. Many couples in Lexington have strong connections with Ireland or simply a love for the traditions of the old country. Now you have access to specialized rings that will be able to represent your love for the rest of your lives.