Top 10 Rated Norfolk Wedding Ministers & Officiants
Rev Ken Lane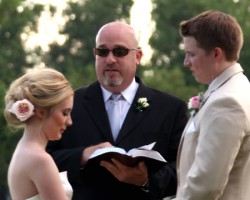 A licensed and ordained minister, Rev Ken Lane serves different towns in Virginia, including Norfolk, Hampton and New Port. Rev Ken is a reputed wedding officiant who is consulted on many officiating aspects. Also, he is the brains behind Marriage Toolkit Workshops. Through these workshops, Rev Kane is able to educate couples on different aspects of a wedding ceremony in a fun and interactive manner. Through these workshops, Rev Kane has received recognition as one of the best Norfolk wedding officiants.
Rev Christina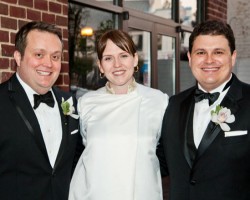 An experienced and fun wedding officiant, Rev Christina is loved by many customers. In addition to being a local wedding officiant with stunning reviews, Rev Christina is also a certified wedding commissioner. In her career, she has performed elopement ceremonies as well as full wedding ceremonies. Thus she does not discriminate and she is able to customize her services to suit her clients. Thus, Rev Christina connects with each one of her clients to ensure their wedding ceremony is up to their desires.
Karen Bleier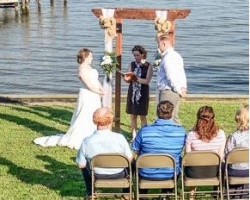 Karen Bleier is an ordained and licensed Humanist Celebrant serving Norfolk and the surrounding areas. As a Humanist celebrant, Karen comes endorsed by the Humanist Society's Celebrant Endorsement Committee. Therefore, he is more than competent to handle different kinds of marriage ceremonies. As a Humanist officiant, Karen is more than comfortable officiating over all kinds of weddings from civil, traditional to gay weddings. Also, she is not affiliated with any Church or Religious organization and thus does not take the title of wedding minister.
Michael Kuzma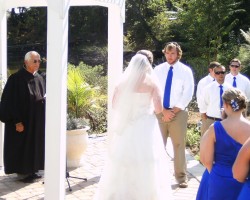 Michael Kuzma is a wedding commissioner who also doubles up as a wedding officiant in Norfolk, VA. Michael is licensed to perform weddings throughout the state of Virginia. In this regard, he possesses a wealth of knowledge on all the legal requirements needed prior to a marriage. Thus, he is able to guide his clients through the entire process. Apart from him being a valuable fountain of information and knowledge, Michael also offers his services at affordable rates.
Laura Zuckoff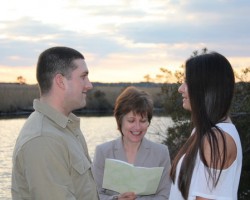 Laura Zuckoff is a wedding officiant who performs personalized and meaningful wedding ceremonies. Laura is always happy when she meets clients and is able to guide them through the wedding ceremony. In this regard, she listens to all her clients and customizes her services to suit their needs and preferences. With her warm and charming personality, Laura enjoys interacting with people and she has a knack for making people feel relaxed. This is an important characteristic for any wedding officiant.