Top 10 Rated Oklahoma City Wedding and Engagement Rings Designers
Jewel Smiths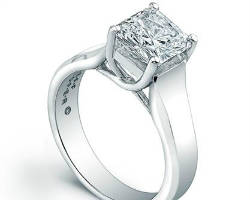 Jewel Smiths is an award winning jewelry store in the heart of Oklahoma City. As jewelry designers and retailers this store offers a unique mix of personal care and custom designing pieces. Their services are available when you want to browse their collection or design a piece of your own. The hand-selected pieces in the store are always varied in style, size and price so the store can cater to everyone's taste. With contemporary and vintage styles and everything in between you will surely find something gorgeous and within your tastes.
Simmons & Clark Jewelers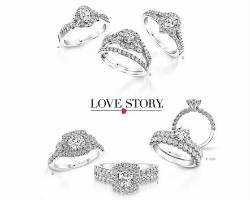 Simmons & Clark Jewelers is unique in that they not only have a huge selection of jewelry of all kinds, but they offer the kind of personal service that you would expect from a friend. When you shop with them, you experience a relaxed sales environment with a professional you can trust. They have a special guide for men looking to propose with a diamond ring as well as a wedding planning guide to make sure you haven't left out a single detail.
Mitchell's Jewelry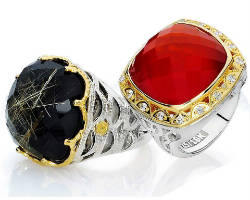 Mitchell's Jewelry is a family owned jewelry store, so it is not simply a business but rather a way of life for the owners. This award-winning store sells only the highest quality jewelry to their ever-growing customer base. From timeless antique styles to modern looks, they have jewelry to satisfy the character and personality of any buyer. In addition to the rings and jewels they have in store, they also offer custom designs. Using the latest technology and Computer Aided Design, they are able to create the most intricate pieces.
Miner's Den Jewelers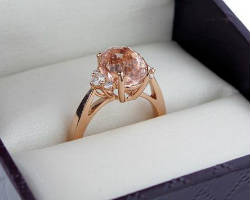 Miner's Den Jewelers in the home of one of the biggest jewelry selections in Oklahoma. They are the experts in everything jewelry, which includes knowing everything there is to know about their inventory as well as design and appraised jewelry, cut stones and repair damaged pieces. With such extensive industry knowledge and designer collections, this is the logical place to shop for all of your jewelry needs. For women and men the options are endless, this store has something for everyone.
Samuel Gordon Jewelers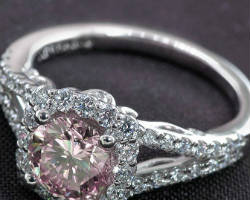 For the past 100 years, Samuel Gordon Jewelers has been the premier jewelry store in Oklahoma City. The reputation they have built over the years sets the standard for all jewelry retailers in the area. Their success can be attributed to their fairly priced selection. They believe that the more they offer to their customers at affordable prices, the more they will shop at Samuel's. This has proven to be the recipe for success and a recipe for creating loyal customers.
Elements Custom Jewelry Studio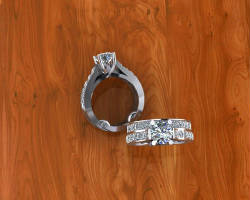 Finding a ring that she will love can be difficult, especially when the market is flooded with the most popular designs. These designs are no longer unique and are available everywhere so why not work with Elements Custom Jewelry Studio to design something custom and one-of-a-kind. Your bride to be will be blown away by the creative and beautiful piece but also the thought and effort you put into making the engagement or wedding ring as unique and special as your relationship.
Mitchener Farrand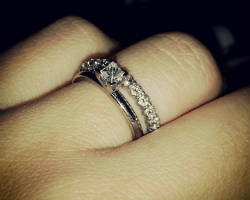 Shopping for a diamond can be overwhelming with the countless styles and sizes to choose from. That is why Mitchener Farrand offers a one-on-one friendly service to not only educate you on the diamonds they have in the store, but help you select the right one. Their relaxed approach in the store will make you feel comfortable and unpressured, as they know this is a big decision. For rings and jewels of any kind, the experts in the store can help you find affordable and beautiful options.