Top 10 Rated Oklahoma City Florists
Evelyns Flowers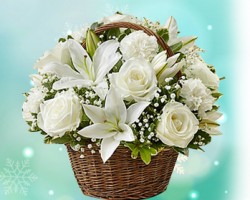 There are no other florists in Oklahoma City, OK that provide the same variety and range of choice that Evelyn's Flowers does. They believe that brides should have a number of arrangements to inspire them but are willing to customize everything to match your exact needs. This flexibility means that this local florist is great for both the couple that wants something very particular or those looking for a floral expert to take over everything relating to the décor of the venue.
Uniquely Yours Flowers & Gifts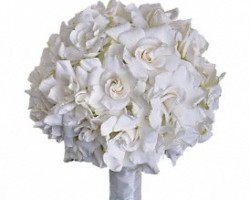 When it comes to your wedding day you certainly don't want to settle for anything but the very best. Uniquely Yours Flowers & Gifts has set the standard of quality for all of the flower shops throughout Oklahoma. You will be able to have a consultation with one of their experts and discuss all of your options including exotic blooms, special color combinations and example arrangements. This service will be able to assist with your ceremony, your reception and anywhere else you want a beautiful burst of color.
Jam Flowers OKC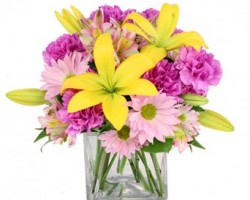 One of the first things you will notice about Jam Flowers OKC is that they have some of the most beautiful arrangements as some of the most affordable prices in the city. This is absolutely perfect for those brides looking to have flowers cover their wedding venue and don't want to worry too much about the end price tag. You will be able to get all of the colors, scents and styles that you want when you turn to these floral designers. This service also offers reliable flower delivery in Oklahoma City.
Abundant Flowers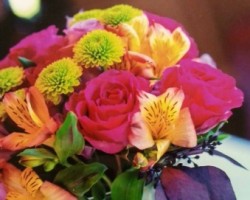 Having your floral needs met by Abundant Flowers means guaranteeing that every detail will be absolutely perfect. Each member of the team is a highly experienced florist that works to create new designs as well as replicate traditional styles. This means that your wedding flowers can be exactly what you have always wanted. What could be better than a service with the knowledge and experience necessary to meet all of your needs and the friendly staff to make the entire experience enjoyable?
Birdie Blooms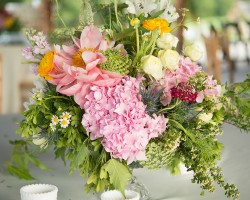 From the moment you see the arrangements and bridal bouquets previously designed by the talented floral artists at Birdie Blooms you will be convinced that this is the right Oklahoma City florist for you. As soon as you begin working with these professionals you will see exactly why reviews of the service are always filled with praise. Your personality as a couple, the colors of your wedding, the location and everything else will be taken into account as the perfect combination of flowers is carefully picked just for you.