Top 10 Rated Philadelphia Nail Salons
Toni & Guy Hairdressing Academy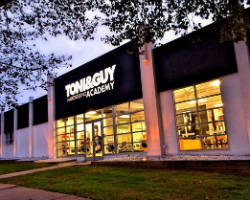 He will remember you most wearing your wedding ring with the perfect set of nails. Toni & Guy is a world class salon owned by the brothers Giuseppe, Gaetano, Bruno, and Anthony Mascolo. Together, they had made a signature style at the salon and fashion industry, today. At Pennsylvania, Toni & Guy Hairdressing Academy and its aspiring students has a full menu of salon services, which they used in professional study. Nails treatment are really affordable like basic manicure, oil manicure, French or American manicure as well as other hand and foot care.
Queen Nails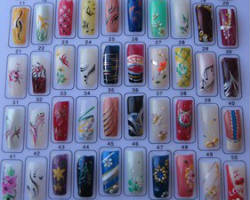 On the other hand, if you dare to be bolder and different, Queen Nails has a very nice selection for your favorite nail artistry. This elegant salon operates as a professional nail care service at Philadelphia. Choose from cheap affordable nail packages like pink & white, LCN, gel, crystal, acrylic and the special feature of Minx nails. Waxing is also available. A long gown, pretty bouquet of flowers and most beautiful bridal updos can't be complete without carrying incredibly detailed nail art designs. Wear them on summer, autumn, spring and winter, great nail art will perfectly match your mood.
Coco Blue Nail & Spa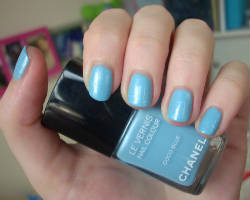 In the heart of downtown Ardmore, find Coco Blue Nail & Spa, where you can join a team of experts to work magically on your hair, hand and foot. Brides can get a whole new makeover using its top services on manicure and pedicure, waxing, massage services and the special packages of customized versions of Coco services. Guests are offered great deals from as low as $5 to as high as $800. Experience something organic and modern in one local salon. With the most awarded estheticians, manicurists and professionals, Coco has always been a pacesetter for its field
Juju salon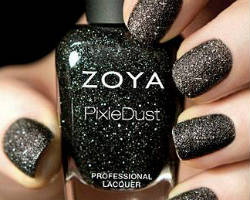 Started in 2005, juju salon made success in applying organic procedures to its salon services. Its owner is Julie Ebner, a world renowned hair stylist. The top nail spa keeps to use high quality brands, which are imported, all-natural, non-toxic and organic in materials. In fact, juju salon & organics is the first organic hair and nail salon of the city. Take a dive in world of pleasure full of fun, relaxation and healthy habits for guests. Drop by juju salon, today!
American Male Salon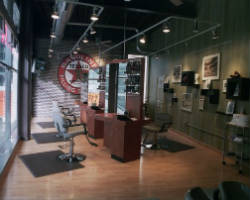 The first American Male Salon begun back in the year 1997. With CEO Howard Hafetz and Jessica Hammel as president, this specialized salon has been highly commended by more than 5000 salon customers in reviews, already. American Male's main goal serve is be a thriving men's joint in learning styling processes as well as salon services tailored specifically for men. Body and hand services are paraffin hand dip, foot detailing with nail grooming, ultimate hand massage on a total relaxation massage chair, facial and, also, a clarifying back treatment. Online purchasing is also offered at the site.
Red Sage Salon & Spa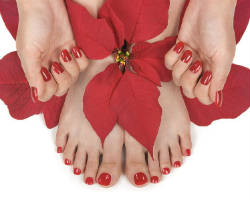 Red Sage Salon & Spa is owned by master stylist, Maria Verderano. The fantastic place subsists in the metro as the perfect getaway for couples to lie down in beauty, serenity and harmony. They leave the place younger and refreshed. Get to choose from the wonderful salon amenities of skin & body, facials, waxing services and nail care. Choose from the basic packages of mani and pedi with price listings ranging from as low as $12 to as high as $50.
Kevin's Beauty Salon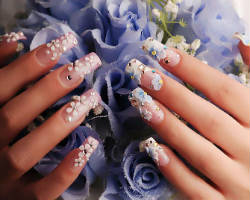 In more than a decade now, Kevin has been an active partaker on the hairdressing industry. He is an expert of modern haircuts and color repair, which ends up to a really cool multi-dimensional look on guests, across nail salons at Philadelphia, PA. The salon is open for bridal packages. Services are crafted according to both the needs of men and women needing to be re-styled from head to toe, with a dropped sign of "Get near me!" Top brands used are Redken and Matrix. For the most beautiful nail ideas, Kevin's Beauty Salon is the one for you.