Top 10 Rated DJs in Philadelphia for Weddings and Other Events
Cutting Edge Entertainment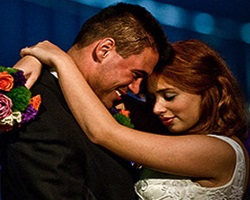 Having worked at majority of the venues in Philadelphia, Cutting Edge Entertainment has some of the best wedding DJs at affordable rates. With a "Staffs" section on their website, you can comb through numerous resumes of some of the top DJ talent in Philadelphia. After you have chosen the perfect DJ for your wedding night, you can check out their additional services including uplighting and overhead effects to set the mood, monogram and a fog machine to add some romance, and vocalist and cutting edge musicians to bring that extra touch to the event.
East Coast Event Group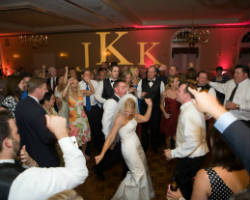 East Coast Event Group is a popular world class company with an elegant list of music amenity and online facility, guests have fondly enjoyed of at the tri-state area for more than 3 decades, today. East Coast believes that having a great DJ at your wedding reception takes a couple of considerations to remember like a back-up DJ, insurance and, of course, the budget. Where, great packages can be DJ/MCs, photography, video editing and event planning. There are 5 reasons to pick this fantastic group, because of East Coast's freshest ideas, everything is "in-house," a recommended vendor, has a wide array of stellar event services and the best prices. The Knot Best of Weddings Pick 2014 and Hall of Fame. Wedding Wire Couples' and Bride's Choice Awards 2013-2014.
2Life Talent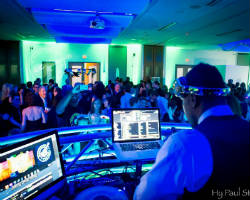 2Life Talent bears 50+ years of combined experience with a vision of endowing world-class service to clients and timeless precision. It is able to endow an elegant wedding entertainment and solutions at strategic points of New Jersey, Philadelphia, Pennsylvania, New York state and NYC. A number of the professional wedding services at 2Life Talent are: specialty acts, musicians, decor lighting, LED staging, photo favors, audio/video systems, draping, intelligent lighting, live ensembles and wedding DJs/Emcee teams. As seen on TV, the company has partaken in live programs of "The Phantom of the Opera" and Christine's act at Renee and Dan's wedding in the show of "Four Weddings" by TLC.
Complete Music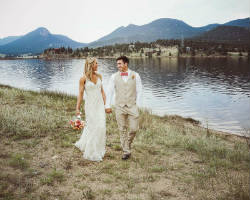 Complete Music is a freestyle retro rock of Philadelphia DJ with stations located all over the United States. Some of them are Delaware County, King of Prussia, Wilmington, Cherry Hill and Bensalem. The hip and popular wedding vendor is able to provide guest a blend of traditional and modern mobile entertainment and digital audio mixes in affordable prices. At the site, get to choose your own personalized soundtrack for the wedding day. Where, each song reflects stories and emotional phases you went through as a couple. Other served events are prom nights, birthday parties, bat mitzvahs and corporate gatherings. The Knot Best of Weddings Pick 2012-2014.
Futurescapes Entertainment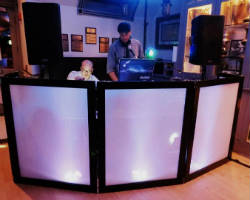 DJ Chris owns this music company. He formed Futurescapes Entertainment back in 2008 to fulfill his passion for music and a dream of performing in weddings. Being Philadelphia's top pick in DJing services, the team gets to offer personalized wedding DJ packages and other events. Futurescapes Entertainment is made up of DJs, who knows perfectly their job, able to help you in every entertainment need, have a splendid reception, deliver clear introductions and keep your guests energized and at groove at the dance floor. Some of the amenities covered by the wedding packages are dance floor lighting or LED uplighting, ceremony music, photo or video slideshows, customizable monogram and gobo projection, additional sound setups, ceremony recording and live band mixing. Wedding Wire Couples' and Bride's Choice Awards 2011-2014.
White Label Wedding DJs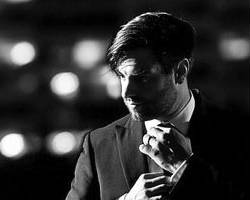 The Philadelphia disc jockey team of White Label Wedding DJs is spearheaded by Nate Cheyney, Nick DiGiulio and Dan Fisher. They know to keep people dancing on the floor and read the crowd's mind, without any chicken acts or cheesy lines. The DJ company practices a blend of extraordinary mixes, which they seek for the help of couples for the best playlist at their wedding. These songs are able to satisfy all ages, from young, old and in between. With exceptional customer service, the group has already received numerous testimonial and positive reviews, saying how White Label has generally pleased their events at affordable cost.
CTO World Entertainment Productions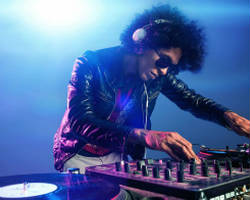 Since 1987, CTO has been chosen as a fine music group to perform in 5-star hotels, resorts, private clubs and wedding venues. CTO is also an international company having been able to travel in more than 8,000 events upto date, across countries like Buenos Aires and Argentina. For them, there is no event that is too big or too little to share CTO's great great talents. The CTO Artists is very popular for handling parties like no one else and sees to it that a motto based on a timely commitment to excellence should be a part of "The Art of The Party." CTO is also well liked for its proven "New York Style" method of entertainment. So, if you need to hire a premier worldclass dance band, an incredible show, a 21 headed orchestra, a group of string quartets, a steel drummer and DJs, CTO is your partner, today. 877.CTO.MUSIC