Top 10 Rated Wedding Videographers in Philadelphia, PA
Astera Video Productions Inc.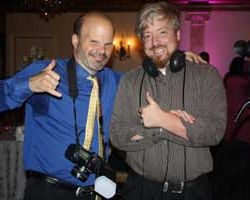 Astera Video is the company of Tony Seligson and he now has many years of experience in the filmmaking industry. With amazingly affordable rates he provides some of the best services in the business. Whilst making sure that he is always creative, he also follows the instructions of each couple to make sure that he always exceeds their expectations. The reviews of his work are nothing but complimentary and they really do reflect the fact that he is a true professional.
Nayeem Vohra Photography & Films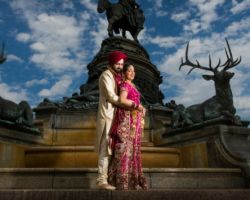 The artistic style of Nayeem Vohra is apparent as soon as you view one of his films. Out of all of the wedding videographers in Philadelphia, PA, Nayeem has a distinctive finish that makes his work instantly recognizable. His team limits the number of weddings that they do so they are able to put their full energy into producing the best possible quality film every single time. As every wedding is unique, Nayeem Vohra Photography & Films encourages each couple to contact them to discuss the services needed.
DBR Video Productions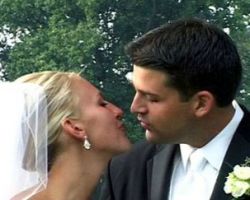 The proof of DBR Video Productions' quality of videography lies in their stunning video samples and flattering reviews that really couldn't speak higher of their work. The videographers at this company have developed over several years to provide perfection every single time. That is why DBR Video Productions has focused on improving music and new technology rather than just video techniques. This company also actively encourages special requests so they will be able to tailor each film they create to the way each couple has always seen their big day being captured.
Deep Focus Pictures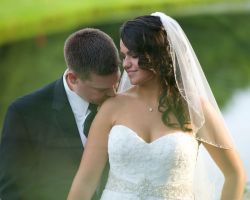 Jonathan and Crystal are the husband and wife team that have created the boutique-style Deep Focus Pictures. With the passion they have for weddings, they have thrown themselves into developing themselves as wedding videographers. The style of their films is finding beauty through simplistic coverage and this really reflects in every wedding they have captured. To mirror this style they offer four clear cinema packages that show a range of services to meet the needs of any couple for their wedding day coverage.
Martin's Video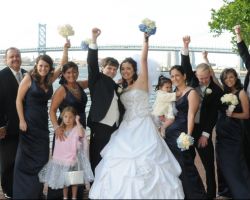 At Martin's Video they realized that most videographers make two major mistakes: being too artistic and being intrusive. The professionals with Martin's Video make sure that their documentary style keeps the true feel of the day and doesn't miss a single emotional moment or any of the fun stuff. In most of their reviews they are told that the couple didn't even know they were there, which is actually what they want. They don't bring any bulky objects and stay low key. This means your film will be true to your special day.
Memideo Productions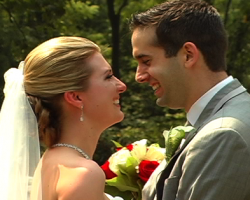 The name of Memideo Productions says it all. It is a combination of Memories and Video as these are exactly what Ed Claypoole aims to create in every one of his films. As a graduate of The Art Institute of Philadelphia he knows Pennsylvanian weddings inside out and covers each one beautifully. The pricing for his work is in a clear and concise list and every couple will be pleasantly surprised by his low prices. If this doesn't convince you then his many testimonials and sample videos definitely will.
Ashe Productions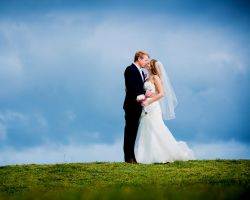 Jeff Ashe began Ashe Productions in 1995 and since then has developed his skills and that of his team to be more than simple wedding videographers to cinematographers. Their unique blend of styles puts them at the very top of Philadelphia wedding videographers. They have four incredible packages that outline a whole range of services and they also provide customizable add-ons for anything extra the couple may want. All of these services are tailored, so the best way to get a quote is to contact these professionals directly.