Top 10 Rated Wedding Photographers in Pittsburgh, PA
Bellissima Photographers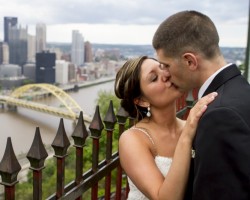 If you are interested in something more than the traditional wedding images or the popular documentary style then you need to hire Pittsburgh wedding photographers that have a vision. Bellissima Photographers is a company that offers styled wedding photography. This means that your big day will be like an elegant photo shoot and your images will be completely unique. They will provide you with professional prints as well as art canvas prints of the images per your request so you can display the memories of your wedding day proudly.
Moments & Milestones Photography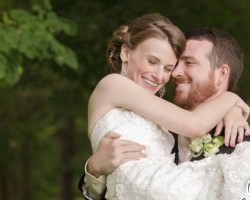 There are plenty of Pennsylvania wedding photographers but only Marnie of Moments & Milestones Photography offers the clearest and most beautiful images at affordable rates. Marnie uses natural lighting and the emotion of the big day to capture the entire occasion. According to reviews, one of the best things about working with this top photographer is that she is up front with her services and prices. She even offers list of packages so clients can choose the coverage that suits them.
Novasoul Photography
Pittsburgh-based wedding photographer for the offbeat, in love couples looking to document their wedding day through a journalistic approach. I'd love to work with you! Please reach out to inquire about your wedding day and if we would be a great fit. Need a photographer in your area or state? I travel! I"d love to get to know you!
Lavender Leigh Photography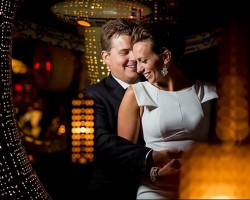 Lavender Leigh Photography is a Pittsburgh wedding photographer that is incredibly talented. Leigh has a keen eye for special moments and glorious lighting. These two things combine perfectly in her wedding photography. She offers her work in a single package that includes all you could ever need. This means you will have two photographers, online proofing and ordering, a USB of all of the edited images and an easy photography experience. You can opt for this or choose hourly coverage of the big day.
FineLine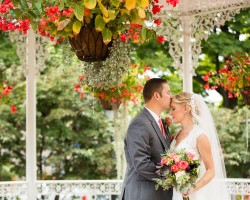 FineLine is a photography company composed of a team of artists, photographers, videographers, and editors. This company also offers DJ and lighting for special occasions and events. This team works together to provide the most comprehensive and most professional services possible at affordable prices. The style of the photographer at this company is a mix of elegant and artistic. This means that you will have the best and most unique wedding pictures to hold your wedding memories forever for you and for loved ones.
Randi Voss Photography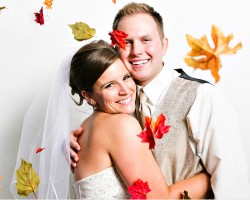 Randi, the owner and operator at Randi Voss Photography, focuses on the natural and emotionally raw moments of any occasion she is hired to cover. This means that you will not just have the formal photos but also candid images that really display the love and the laughter shared on the big day. Randi is famous for capturing images that show the most beauty in terms of the bride and groom as well as the surroundings and lighting. Other wedding photographers in Pittsburgh, PA can't compete with this style.