Top 10 Rated Pittsburgh Wedding Ministers & Officiants
Reverend Susan Talbott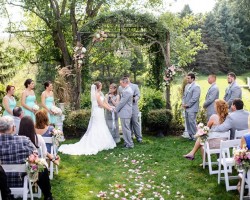 Reverend Susan Talbott is famous throughout the area for her accommodating and personal officiating style. Reviews of her services cannot say enough about her passion for making couples feel comfortable and making each ceremony special. Rev. Susan has performed weddings of all kinds, with the philosophy to serve all regardless of race, creed, sexuality, situation or circumstance. You can be sure that this expert will guide you to have the most significant and meaningful ceremony that is the absolute best for you specifically.
Integral Weddings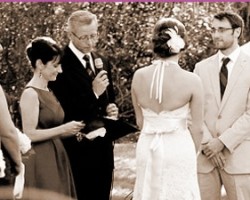 Integral Weddings is a company that has two flexible and accommodating Pittsburgh wedding officiants that are ready and able to make your ceremony special. When you work with these experts, you will be in total control of each aspect. This includes the words that are included in the script as well as the style of the ceremony. Whether you would like a romantic and traditional wedding or one that is personalized and unique to your beliefs, this company can accommodate.
Rev. David Anderson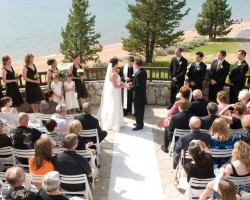 When you start planning your wedding day, you will have to make a lot of difficult decisions about who to invite and which theme to use for the entire celebration. You will, however, have one easy decision to make and that is hiring Rev. David Anderson to act as your wedding officiant in Pittsburgh, PA. Rev. David has helped over 200 couples create a personalized and unique ceremony that suits them perfectly. This expert acts as a resource for couples to use throughout the planning process.
Rev. Renee C. Waun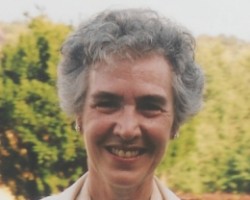 Rev. Renee C. Waun has been working as a licensed wedding minister in the area for many years. This expert works with couples to make sure his words, rituals and other aspects of the ceremony perfectly reflect who you are as a couple. You will have meetings to ensure this is the exact kind of ceremony that you will have in the end. Rev. Renee will guide you through the ceremony script while leaving you in control of all of the final decisions.
A Soulful Commitment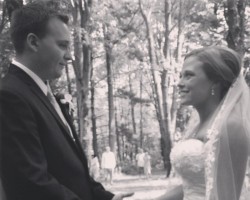 Rev. Dina McGee has been celebrating couples and their weddings in the area and throughout Pennsylvania since 2007. She facilitates creative freedom with the couples via her own written template book, where couples can choose exactly what goes into the ceremony, making it resonate with them. Hiring Rev. Dina means that you will be working with an expert and much more than just a vendor, that can guide you through all of the important aspects of the ceremony, and genuinely cares about how it's sounds, looks, and feels. The ceremony is the most important part of your wedding. Make it Perfect!