Top 10 Rated Pittsburgh Wedding Venues, Reception and Banquet Halls
The Camelot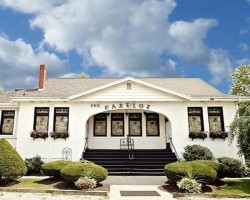 Every aspect of your wedding day is incredibly important. From choosing the dress to picking the right menu, it will all come together to make for your perfect day. The wedding venue is particularly important as this is where you will vow your love to your partner and celebrate with family and friends. The Camelot is one of the best wedding venues in Pittsburgh, PA because they understand the significance of the space and of everything that will happen on your wedding day.
The Barn at Ligonier Valley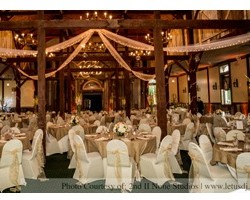 The Barn at Ligonier Valley is one of the more rustic Pittsburgh wedding venues. The space is not your traditional ballrooms or garden wedding venue but something totally unique that is also surprisingly perfect for a wedding ceremony and reception. This is a venue that can do it all. They can arrange one of the local caterers for your occasion and the staff is always available to assist in preparing the venue for the big day. This exclusive space may just be the wedding venue for you.
Five Pines Barn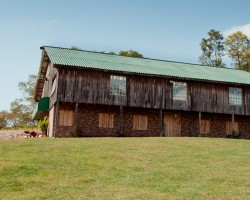 Five Pines Barn a unique venue in Pittsburgh that is perfect for a rustic indoor or outdoor wedding. For a large fairytale wedding or a celebration this venue is much more intimate and personalized. As far as party venues go, this is one of the most affordable. The space can be rented for the price of $4000, this includes the use of the property from Friday through Sunday. Considering this, the venue actually comes at relatively cheap prices. Reviews say using the property all weekend was perfect.
National Aviary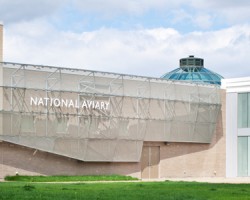 If you really want to leave the boring wedding chapel behind then there are more unique wedding venues to choose from in Pennsylvania like the National Aviary. This lush green setting.is available for affordable rates. This includes both the indoor and outdoor spaces. This space is great as a large or small wedding venue as it can accommodate between 15 and 500 guests. You can rent tables and chairs on-site and decorate the space, as you would like making it totally customizable.
The Great Hall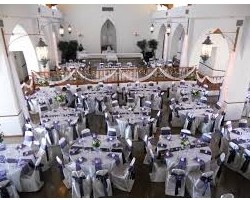 The Great Hall is where you will find one of the most popular reception halls and banquet halls in Pennsylvania. This venue has hosted everything from family gatherings to the most elegant weddings and even a Quinceanera. This is not just a hall to have your wedding celebration but a full service venue that offers a bar and bartender for a price as well as help setting up and tearing down the decorations. The helpful staff and the versatility of the space have helped to make its popularity grow.