Top 10 Rated Pittsburgh Wedding Cake Bakeries
The Cake Boutique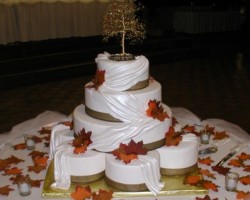 Couples will be able to buy Pittsburgh wedding cakes at a many different shops, but only The Cake Boutique has the variety and the style to create something packed with flavor that has a totally unique design. The first thing couples will do is choose the top flavors for the cake, fillings and icing that will create the perfect combination to suit their tastes. Then you will work with a master baker to come up with a design that suits the number of guests.
Wedding Cakes By Brenda McGee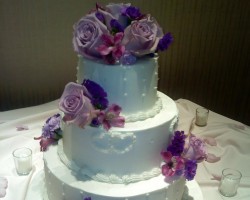 Wedding Cakes by Brenda McGee is one of the few cake bakeries in Pennsylvania that specializes in making custom cakes for the biggest occasion in a couple's life. Couples will be able to choose from various batters and fillings as well as icing flavors to come up with their favorite combination. Each cake made by this baker can be totally personalized in terms of flavors and style. This company is also able to make a variety of special occasion cakes like baby shower cakes and birthday cakes too.
Little Lisa Pastry Shoppe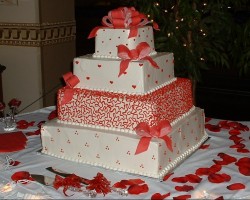 In 1995 Lisa and her husband opened Little Lisa's Pastry Shoppe and it has grown in popularity, reputation and style ever since. This shop is where you will be able to buy sweet treats any day of the week as well as order wedding cakes in Pittsburgh, PA. The best way to find out more about the skills of the baker and her abilities to make your cake dreams come true is to contact her directly. This way you will really be able to discuss design and prices and even totally unique cake toppers.
Cakes By Colby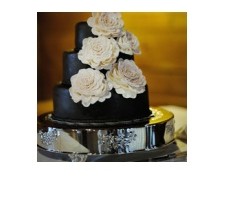 Cakes By Colby is where you will easily be able to buy custom cakes as well as traditional three-tiered white wedding cakes. The owner of Cakes By Colby has been baking sweet specialty confections for over 25 years. In this time she has expanded her repertoire to include more than just rum cakes but decorative and special occasion cakes too. This baker is so talented that she is able to offer specialized cakes as well as made-to-order cakes that are artful and affordable.
The Lincoln Bakery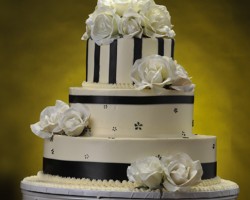 The Lincoln Bakery is a family owned and operated business that is known for their specialized cakes for any special occasion. This is especially important for couples that would like more than just a wedding cake but rather a unique confection that suits their style and their event. This company offers a selection of patterns and decorations but they are also more than willing to bring a personalized cake to life for your wedding day. Couples will be in complete control of their cake from the batter to the filling, icing and color scheme.