Top 10 Rated Chandler Wedding and Engagement Rings Designers
Gemsetter and Company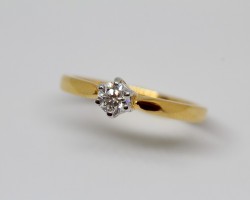 Gemsetter & Company is a local jewelry store that specializes in the making of custom engagement rings in Chandler, AZ. This company makes rings, wedding bands and other jewelry pieces from scratch. This way the firm can make each one of its jewelry pieces according to the specific instructions of its clients. To make its services affordable, Gemsetter & Company can redesign antique rings. Furthermore, the firm is committed to educating its customers on different aspects of jewelry making and designing.
Kendra Scott Jewelry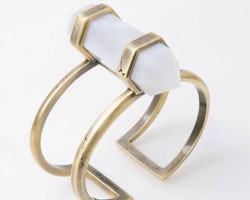 Since establishing her business in 2002, Kendra Scott has emerged as one of the most talented designers in the jewelry industry. Though her business is based in Texas, Kendra Scott Jewelry has a store in Chandler. Thus, for couples who are looking for a touch of elegance and sophistication, the Kendra Scott Jewelry store is the place to go. The national presence of this store is a reassuring fact for many clients. One of the best things about this jewelry store is that customers can create their own innovative pieces. From vintage rings to modern designs, Kendra Scott Jewelry has it all.
Rakhaman Jewelers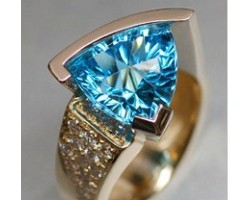 Established in 1969, Rakhaman is a jewelry store that has always been committed to offering quality services. As a testament to its reputation, this store has a team of internationally trained craftsmen and women who are behind the store's line of innovative and unique designs. Its well-equipped repair and manufacturing facility located in Chandler is the epitome of cutting edge technology. The facility boasts of high-tech laser equipment used in the designing of jewelry pieces. This jewelry store emphasizes integrity and quality services.
Coffin and Trout Fine Jewelers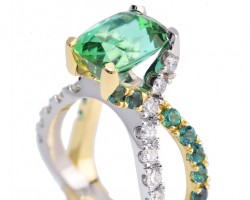 The story of Coffin & Trout is one that began in 1984 when its founders Randy Coffin and David Trout joined forces to establish a jewelry store that would always stay on the cutting edge of rings production and design. True to its vision, this jewelry store has grown into one of the leading jewelry stores in Chandler. Today, this jewelry store has maintained the vision of its founders and provides clients with personalized chandler engagement rings and wedding rings. The firm's commitment to customer services has made it one of best jewelry companies in Arizona.