Top 10 Rated Chandler Wedding Cake Bakeries
Custom cakes created by Brandi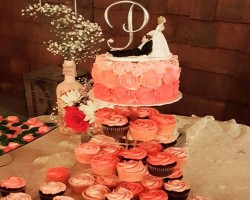 Brandi is the culinary maestro behind Custom Cakes created by Brandi, a Chandler-based business known for its wide selection of cakes and cookies. Brandi comes from a long family lineage of baking savvy women. A certified Wilton Method Instructor, Brandi has mastered the art of custom cake-making and offers a variety of flavors and style. Thus, whether it's custard, raspberry, or vanilla, Brandi's selection of custom flavors and toppers is almost endless. The bakery makes cakes for all kinds of occasions from weddings, baby shower to birthday.
Angel Cakes Bakery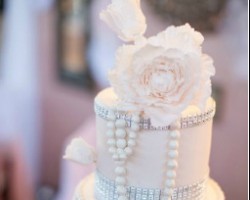 Angela Saban is a cake passionate baker and business person who developed a passion for baking at the tender age of 7. Having learned the basics from her grandmother, Angela went on to establish her own cake business, Angel Cakes Bakery. She believes in the traditions of baking and as such does not use any artificial additives or preservatives on her cakes. As such, this local baker can minimize her cake creation costs. This translates to delicious, decadent and elegant cakes at affordable prices.
Sweets By AmyLew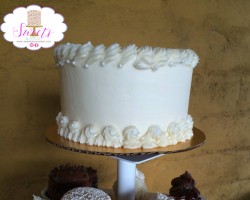 Amy Lewis, the head chef and owner of Sweets By AmyLew, is a Chandler-based business person specializing in the creation of scrumptious custom desserts and Chandler wedding cakes. Amy started her business with the aim of offering clients with gorgeous, delicious and unique modern desserts and cakes. Since the business' birth, Amy has worked with many couples in Chandler as well as in the greater Phoenix, Metro area. This has equipped her with valuable knowledge on baking, cake design and other aspects of the cake business.