Top 10 Rated Chandler Wedding Venues, Reception and Banquet Halls
Chandler KC Hall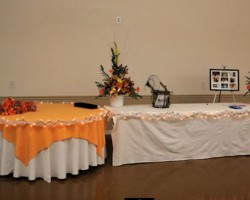 Chandler KC Hall is an affordable wedding venue that can also act as a reception venue. The hall is a 3900 square foot of space that can be used for hosting anniversaries, graduations, weddings and other special occasions. Chandler KC Hall can hold up to 250 people and is large enough to be a dance floor. Also, it has a space for a DJ, kitchen or even a bar. To cater to the needs of all clients, Chandler KC Hall has a full kitchen available, and bar services.
Sheraton Grand at Wild Horse Pass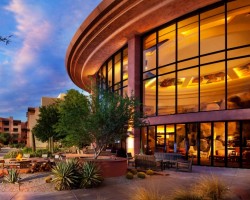 Sheraton Grand is a unique wedding venue with three exquisite banquet halls. The three halls are Akimel Ballroom, which is 17,376 sq. ft., Kave Ballroom, which is 7,130 sq. Ft and Komatke Ballroom, which measure 15,015 sq. ft. They are complemented by an exquisite Mesquite Event Terrace, which can accommodate 20 to 1,000 people. This makes it the perfect place for holding either an intimate reception dinner or a large wedding ceremony. Though this venue does not have a wedding chapel, it more than makes up for this with its favorable prices.
Fazios catering hall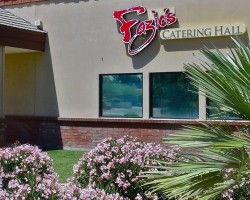 With 10,000 square foot of space, Fazio's catering hall is one of the best reception halls in Chandler, Arizona. This local event center is ideal for hosting Quinceanera, receptions, anniversaries and even weddings. With no dance floor, Fazio's catering hall can accommodate a maximum of 250 people while it can accommodate a maximum of 225 with a dance floor. Two fully stocked bars ensure that guests are well entertained throughout any event hosted at the hall. On the other hand, the hall's custom made buffet area has earned it rave reviews. With a digital screen and a projector, this is one of the best party venues in Chandler.
Holiday Inn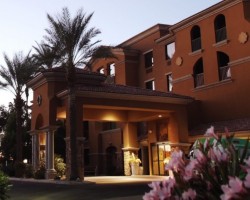 Touted as one of the most scenic wedding venues in Chandler, AZ, Holiday Inn boasts a newly renovated space capable of accommodating up to 115 guests. Covering 2,200 square feet, Holiday Inn is fitted with state of the art AV equipment. Also, clients benefit from the inn's professional catering service. For receptions, Holiday Inn offers a graceful ballroom and a friendly staff that is always available to help customers customize the space to their liking. Holiday Inn is thus the perfect small venue for an intimate wedding reception.
Bella Rose Estate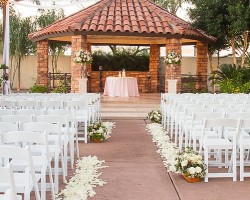 Bella Rose Estate is one of the most breathtaking outdoor Chandler wedding venues. A perfect garden wedding venue, this estate is a two-acre private estate complete with lush green vegetation and beautiful waterfalls. For indoor weddings and receptions, Bella Rose Estate features an exquisite 3000 square foot ballroom capable of holding up to 300 guests. To top it all off, Bella Rose has private suites for both the bridal party and the groom's men. Amazingly, the estate has a private suit complete with a flat screen TV for the groom.