Top 10 Rated Chandler Wedding Ministers & Officiants
Scott Swanson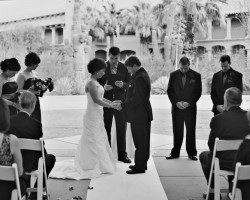 A father of six and a husband of 18 years, Scott Swanson is a local pastor who understands weddings and marriage life. His wealth of knowledge combined with his warm-hearted approach to wedding officiating has got him many rave reviews online. This ordained pastor and wedding minister has officiated countless weddings and is always looking forward to being part of a couple's special day. Though his style of officiating is both personal and warm-hearted, Scott maintains high standards of professionalism.
Phil and Gwen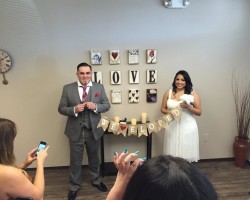 Another husband and wife duo that has been helping couples turn their wedding dreams into reality, Phil and Gwen are the Arizona-based licensed officiants behind Arizona Ministers. The two have been officiating weddings for a very long time. As such, they have amassed a wealth of experience and knowledge on different trends in the wedding industry. Also, although they are ordained ministers, they do not restrict their clientele to religious Christians. Thus, they can officiate non-denominational weddings. To make things easy for couples, this husband and wife duo has a studio where they can meet with clients before their weddings.
Jenny Eades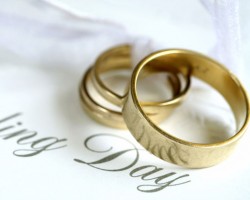 Though an events planner, Jenny Eades has established herself as one of the best Chandler wedding officiants. Jenny, who is the proprietor of Ahhsome Events, provides clients with a unique non-denominational officiating experience. Being an events planner, Jenny more than understands the stress associated with planning a wedding. In this respect, she works with her clients to create a unique ceremony that will be a symbol of their love story and an expression of a couple's commitment to marital bliss.
Pastor Scott Morgan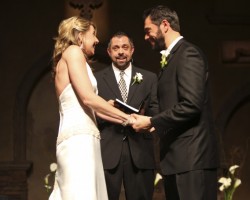 Pastor Scott Morgan is a wedding officiant in Chandler, AZ whose unique approach to wedding officiating makes him one of the most trusted officiants in Arizona. He is a non-denominational officiant who is comfortable with officiating home weddings as well as church weddings. Before the wedding, Pastor Scott meets with his clients to better understand their needs. Thus regarding personalized services, he strives to offer his clients personalized officiating services. Apart from weddings, he is also available to officiate other similar ceremonies.
Jerry Law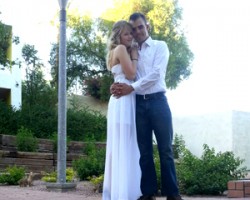 An ordained minister, a husband, and a counsellor, these are some of the titles that Jerry Law has acquired in the years he has been alive. Jerry co-owns Last Minute-Lasting Memories with his wife Julie who is also an ordained minister. These two wedding officiants offer the perfect blend of simplicity and romance. This has made them the go to officiate for small weddings and last minute elopements. Since he and his wife began officiating for weddings, they have served over 600 weddings.