Top 10 Rated Corpus Christi Wedding Ministers & Officiants
Ceremonies By Anna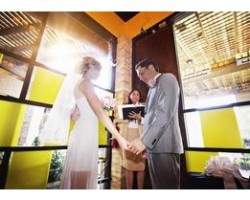 Your wedding ceremony is going to be one of the most important and intimate occasions that you are ever a part of, so it is crucial that you have a wedding officiant in Corpus Christi, TX that is willing to work with you to make it the ceremony of your dreams. This is exactly why so many couples in Texas choose to hire Ceremonies By Anna. This is a family owned and operated officiant service that provides personalized attention to clients and focuses on the details of the ceremony to make it the best.
Interfaith Wedding Rabbi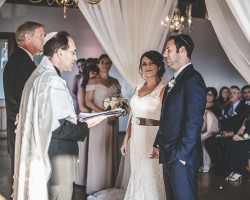 Finding a rabbi that will perform a wedding between a Jewish individual and their non-Jewish partner can seem like an impossible task. Rabbi David S. Gruber is the answer and is able to provide highly respectful services whilst also bringing all of the traditions of the Jewish faith. The key to Rabbi David's success is that he is one of the most flexible licensed officiants in the state. He allows couples to make their own decisions, will gladly co-officiate with a minister or priest and will conduct ceremonies on Fridays and Saturdays.
South Texas Weddings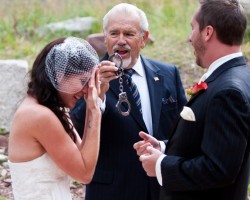 Dr. Richard Caldwell is the leading officiant for South Texas Weddings and welcomes everyone to use his services. In fact, reviews of this professional states that he is one of the most non-judgmental officiants in the state. For couples throughout Corpus Christi, Dr. Caldwell has been the individual that has brought their ceremony to life. Whether you are looking for something that is highly traditional, religious, secular or something in between then South Texas Weddings is the ideal choice for you.
1st Choice Seaside Weddings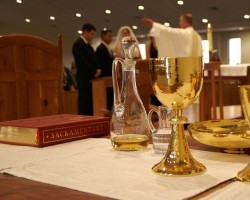 At 1st Choice Seaside Weddings they specialize in providing couples with an officiant in beautiful locations that will always be memorable. Whether you are choosing to elope or are a resident in the city these Corpus Christi wedding officiants know the area extremely well and know exactly how to make your ceremony extra special. For religious couples the professional team at 1st Choice Seaside Weddings will provide you with the beautiful wedding ceremony that you have always dreamed of having.
Randy Walterman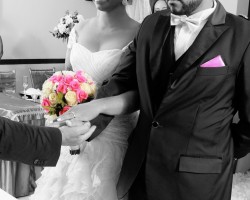 Randy Walterman is the officiant and ordained wedding minister that really puts the couple first. He has witnessed many couples that have left choosing the officiant until the last moment and then deeply regretting not paying more attention to such a key aspect of the day. Randy has personally performed hundreds of ceremonies and has transformed a regular ceremony into something unforgettable. By aiming to make your day all about you Randy adjusts his ceremony to fit the exact personality of the couple.
Pastor Audrey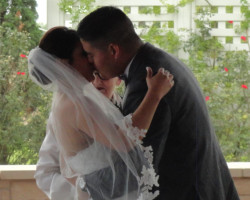 Weddings for $100! Rehearsals included! Only extra cost is for gas when venue is outside the Coastal Bend area. I am available 24 hrs via in person, phone, email, text & video call. I will work with you to make sure you have the ceremony that reflects your heart's desire. I do formal, informal, elopement or destination weddings. My ordination vows prohibit me from performing same sex weddings. I am old school, no contracts, no deposits - my word is my bond.