Top 10 Rated Corpus Christi Wedding Venues, Reception and Banquet Halls
Granberry Hills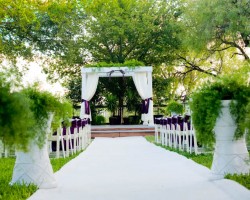 Having your wedding at a venue that is one of the famous Corpus Christi wedding venues means having a space with a staff that perfectly understands how the day should flow from each moment as well as how to customize the occasion to the couples desires. Granberry Hills is a popular wedding venue for ceremonies in Texas because there is an event manager on site to handle things behind the scenes and the space comes with tables, chairs, set up, clean up, linens and more.
Mansion Royal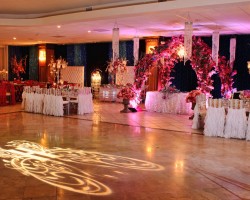 You could have your ceremony at a wedding chapel or you could have it at a more elaborate venue like Mansion Royal. This is no small wedding venue as it can accommodate for up to 1,000 guests. It can also be made more intimate for a smaller number of people. As one of the best party venues in the city, you can be sure that the staff at this one have the experience needed to ensure the entire night is unforgettable so you do not have to stress on your big day.
Plaza Lecea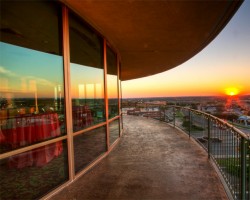 If you are looking for a grand wedding venue in Corpus Christi, TX then you need to consider Plaza Lecea. This venue has ballrooms for you to choose from, a spectacular spiral staircase, and two-story atrium. When you book this venue you will be able to use the spaces as you choose. Couples often choose to use the linens, set up, security lighting, and linens from the venue itself rather than renting from another vendor. Having all of the basics in one beautiful venue makes choosing this venue easy.
Mansion By The Sea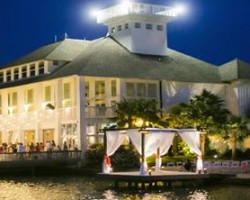 Rather than having a small outdoor garden wedding venue, why not have your ceremony and celebration by the water. More couples are choosing the reception halls, banquet halls and the grounds of Mansion By The Sea for their big day. Reviews say that nothing beats the shimmering water as a backdrop for the ceremony and the lovely party set up for a reception. Though this is not the most affordable venue in the area, it is one of the most unique in terms of location and flexibility.
The Reserve at Dancing Elk Ranch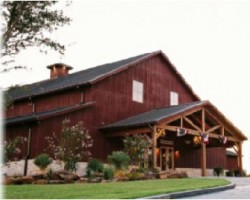 Wedding venues or party venues do not come at cheap prices, but they do not have to break the bank either. The Reserve at Dancing Elk Ranch offers promotions and deals that can often mean reserving the space for as little as $1,000. This is a steal in the wedding industry, especially considering the natural beauty of the venue itself. Whether you want to reserve the space for a romantic wedding celebration or a more family-oriented Quinceanera, this venue can accommodate.