Top 10 Rated Denver Wedding Cake Bakeries
Azucar Bakery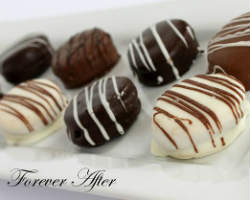 At Azucar Bakery, vintage cakes come in over 20 cake flavors to match a beautifully patterned celebration, when couples finally say their "I Dos." A pick of The Knot's Best Weddings for 5 years in a row, they carry particular passion on baking, decorating and designing anything about cakes. Be it in round, square or the basic sheet form, their Denver wedding cakes come in frostings and the rarest bespoke designs. Take a sumptuous bite of their award winning version of dark chocolate chip cake or the new peruvian coconut-nut cake, lemon curd cake, chocolate dulce de leche and black forest cake. Book now your orders online and get loads of inspiration on your wedding day at Azucar Bakery. Sugar and gluten-free products are also sold at the store.
Colorado Rose Cake Company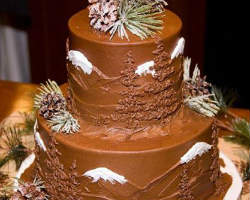 Colorado Rose Cake Company is a unique home based business offering to its avid customers only the best moist and delicious custom cakes in Denver for wedding celebrations. As featured on Rocky Mountain Bride 2014, The Knot Best of Weddings for 7 consecutive years and Wedding Wire Couples' Choice Awards in 4 years time, Colorado Rose Cake Company aims to touch couples' hearts with layers and layers of exclusive cakes as tiered wedding cakes, centerpiece wedding cakes, grooms cakes, tiered cupcake wedding cake, honorary cakes as well as healthy cakes. The bake store would love to work with you to find the best option for your cake needs during limited options in weddings.
Happy Cakes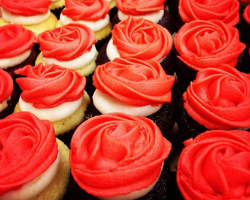 Happy Cakes has the freshest wedding cake ideas for couples. The store is proud to serve gourmet cupcakes in the most exquisite arrangements for celebrations in town. Happy Cakes are also sold in low prices that are pocket friendly to customers. Sprinkle them on top and bottom or any way you want, Happy Cakes cupcakes are delicious expressions of mini-cakes infused with sugary flavors, neat tiered displays, stylish cake stands, colorful custom designs, as well as both delivery and set up. Among cake bakeries in Colorado, Happy Cakes bake the best French macarons, butterfly heart minis and cutting cakes for the golden bride in weddings.
Cakeheads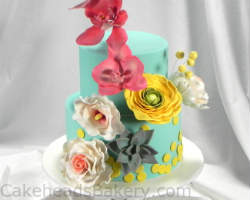 Cakeheads is an award winning artisan bakery who knows how to customize the perfect wedding celebration cakes as well as birthday cakes, corporate sweet treats, dessert gifts and etc. Cakeheads takes pride in mixing only the most natural organic herbs and spices for the highest level of quality and goodness in their cakes. They even offer non trans-fat products. Some of their specialties are whoopie pies, cookies sandwiches and fresh baked goods, which can be ordered online and delivered quickly to other business outlets across the state of Colorado. Cakeheads sees cake designs like a jigsaw puzzle, where they help customers find all of the pieces and fit them all together to discover the perfect cake for their weddings.
le' Bakery Sensual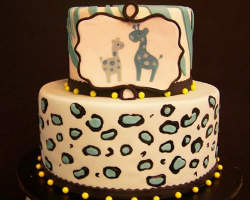 le' Bakery Sensual takes the lead for hosting the town's premier Denver wedding cakes, bridal shower cakes, bachelorette party cakes, and kid's cakes for a total of 30 years stay in the baking industry, today. Try the wackiest ideas or other personalized additions, le' Bakery Sensual knows just what to do. Choose from wedding cake designs of wild stacked cakes, teal and white cake, pale patterns cake, stacked paisley and flower cake, stack of presents cake with cupcakes and black and white scroll cakes. Add your pick of cake toppers from just 1 to 2, 3, 4, 5 up to 6 variations.
Mulberries Cake Shop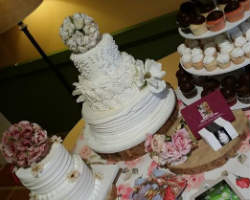 Mulberries Cake Shop sells the best extraordinary wedding celebration cakes in town. At the store, get to taste a variety of flavors, fillings, frostings, and the latest cake toppers. Mulberries Cake Shop promises to add delicious sugary treats to trays of every couple for their big wedding day. The store is much known for making colorful cupcake stands and fresh decorations perfect to host any type of events for baby shower cakes as well as bachelorette parties. Get fancy. Be creative on your wedding day. Take a visit right away at the Mulberries Cake Shop for the most gorgeous cakes in Denver.
Mermaids Bakery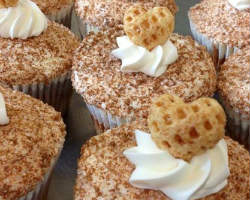 At the heart of the city, Mermaids Bakery works in magical hands and high cake craftsmanship for baking hand-made designer novelty, customized and diamond celebration wedding cakes in the most natural ingredients found. The store uses classic family owned recipes that you have loved growing up in Colorado. For weddings, it uses a wide variety of wedding cake special flavors, fillings and icings in affordable competitive range of prices at the market. Today, it is proud to serve customers with gluten-free and allergy-free treats, too. Get a skinny on these products, visit the site now for free tips and reviews. Call or make your order online.