Top 10 Rated Denver Wedding Venues, Reception and Banquet Halls
The Franciscan Event Center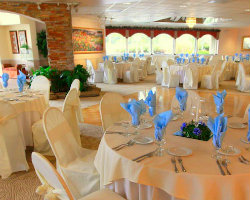 Both award winning chefs of our times, Frank and Michelle Cacciavillani was able to build their dream company by opening That Personal Touch Catering and The Franciscan back in 1981. For the most celebrated Denver wedding venues, The Franciscan is designed with a very large fountain at the main entrance. Outdoor and indoor events can be hosted, while guests enjoy sight seeing over 2 acres of fully adorned landscaping, a marble gazebo and a gorgeous waterfall. The site also takes pride of some of the finest indoor facilities today like multiple rooms and ballrooms. Bring your guests to different height of excitement and entertainment, The Franciscan Event Center is an all time seasons favorite!
Foothills Wedding Chapel and Banquet Room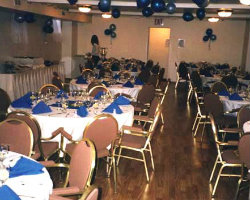 Foothills Wedding Chapel is a member of the Golden Mountain Weddings group, famous for their set of bridal venues and reception. This simple and exquisitely designed facility bears a room good enough for 80 guests or seats. Upon consultation, couples are offered 10 round tables, 80 armchairs, centerpieces and decorations, a large kitchen facility, 12 feet of buffet space where you can bring your own food, drink counter and bartender (or you can also bring your own set of alcoholic drinks,) gift and cake tables, large dance floor and a beautiful fireplace. Foothills Wedding Chapel is only availed during mornings, lunchtimes, evenings and weekends at the best prices of the market. As part of its help on weddings, renting tuxedos and customized invitations are now also offered by the wedding planners.
Embassy Suites Colorado Springs Hotel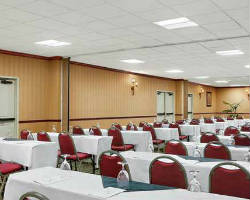 Embassy Suites is a Hilton Hotel, famous for world class hospitality. Inside, enjoy a majestic view of the modern interior arrangements and furniture. The hotel bears a total of 206 guest rooms, with banquet halls, meeting rooms, and wedding venues. One of them is the large meeting room measuring of 3312 sq. ft. in span of the area. Meanwhile, group amenities are the Business Center, Fitness Center On-Site, In-Room Wired Internet, In-Room WIFI, hotel pool and dining sites in affordable prices and services at Colorado, today. Just minutes away from the local airports, Embassy Suites is a hot destination for tourists and wedding guests.
The Brown Palace Hotel and Spa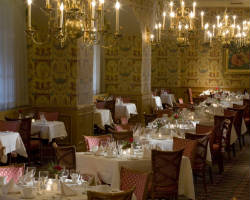 The Brown Palace Hotel and Spa are structured with world class hospitality and a set of features to be enjoyed by events, today. The entrance has a lovely grand staircase, also some grand ballrooms and the finest in-house catering that whips up the most luxurious wedding cake from the hands of its own expert culinary pastry chef. The Brown Palace Hotel and Spa is an awarded member of the best wedding venues in Denver, CO. Feel luscious comfort on your wedding day as you take pleasure in the city's finest salon and day spa services. Custom floral designs are also available at the Brown Palace Flower Shop, there to craft the most lovely and sweetest bridal bouquets perfect for a garden wedding venue outside the hotel.
The Summit Conference and Event Center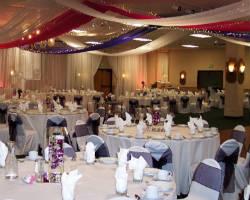 If a wedding event chooses to have just a few numbers of guests, thinking of using the customized separate ballroom at The Summit Conference and Event Center is the right choice. Or, your wedding celebration can be hosting to 420 people and seating capacity at its Rocky Mountain Grand Ballroom. Another, special feature at this place is bringing your own food style of amenity offered to customers. The place stands with signature Italian Chandeliers, cozy lighting, two (2) big dance floors in hard wood floor and luxurious designs in party venues. Other hospitality held features by The Summit are staff provisions, bartending services and host bar amenities, as well as free valet parking with open entrance disabled attendees.
The Terrace Gardens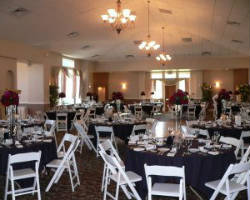 Any bride would love to walk a long path towards the front to meet her groom. She can have such amazing experience beside the beautiful golf course and foothills of Ken Caryl at The Terrace Gardens. The place is owned by Panache Catering, a fully service catering business spearheaded by Ernie Oetter and Steve Langer since 1982. Other venues held at the marvelous place are large and medium size banquet halls for 50, 75 or 500 guests. There are also indoor ballrooms complete with fully subsisting patio gardens for the best reception and garden weddings. Get to enjoy them in affordable prices, today!
Denver Zoo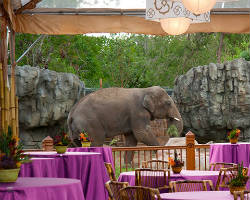 For something different to offer guests on wedding amenities, the Denver Zoo takes a hot seat on the city's prime choice in animal care and visitor experience. Having a mission to "Secure a better world for animals, through human understanding," the fabulous and fun place instills its staffs with the core values to protect, honor, innovate, engage, empower and serve. With the zoo at the background, weddings can enjoy both outdoor and indoor venues with exotic animals, rare species and the remaining members of the wildlife. Packages are offered as day time and after hour events. Denver Zoo's historical foundation can be traced back when the Bear Mountain was first released to the public in 1918. It is the first American institution to practice what Carl Hagenbeck's zoo concept teaches, placing animals at secure and behind bars in Colorado. According to reviews today, the zoo is also a favorite pick among destination parties, Quinceanera, birthday parties as well as business meetings.