Top 10 Rated Denver Wedding Ministers & Officiants
Rev. G Kent Robertson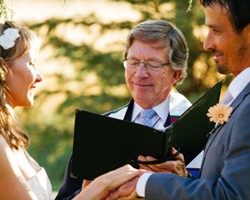 One of the best things about working with Rev. G Kent Robertson is that he offers completely flexible wedding services. The focus of his ceremonies, regardless of whether they are traditional or modern, is on creating a warm and personalized occasion for the couple. You can work with this expert to be sure you agree with every word and meaning that is portrayed in the script. With 30 years of officiant experience, you can be sure that the ceremony will be to your liking.
Forever I Do Ceremonies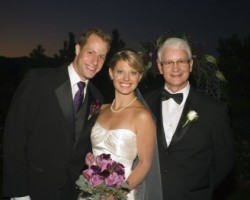 Forever I Do Ceremonies is owned and operated by Ritchie Bibelheimer. This professional has been performing wedding ceremonies for over 25 years in the style requested by the couple. He will come to any venue or location and perform the custom ceremony that you have come up with together. Reviews of his services are nothing less than raving. Couples enjoyed his work so much that they urge others that are pre-ceremony to at least call this wedding minister to see how he can accommodate.
Reverend Michael A. Woods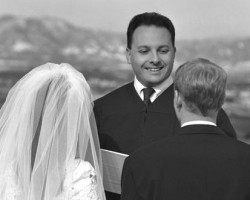 The first thing you will experience when you hire Reverend Michael A. Woods is a free initial consultation to discuss the details of your big day. This is something that other Denver wedding officiants don't do and something that makes all of the difference in the final script and flow of the ceremony. As a licensed wedding professional, Rev. Michael knows exactly how to guide the couple through all of the aspects of the occasion from the script to the rehearsal and more.
A Memorable Wedding Ceremony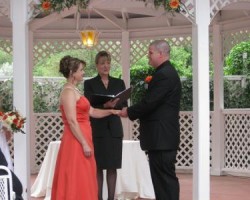 Vicki Liddle of A Memorable Wedding Ceremony is the wedding officiant in Denver, CO that most couples dream about. This professional works to make sure the core of your event is focused on the couple. This means having a ceremony that is meaningful as well as entertaining and beautiful for the guests to be a part of. You can trust that Vicki's 13 years of experience will lend itself to you having the most personalized occasion and one that you will love looking back on.