Top 10 Rated Gilbert Wedding Dresses and Gown Designers
Grace Style and Bridal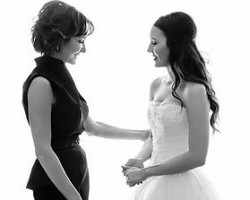 Choosing an elegant wedding gown that complements your unique event is one of the most important decisions that you will have to make as a bride. This is why Grace Style and Bridal strives to make the process stress-free by personally selecting all their gowns to meet their diverse customer needs. The store is among the few bridal boutiques in the state that stocks wedding dresses from top-notch designers like Lauren Elaine and Lillian West.
Mickis Alterations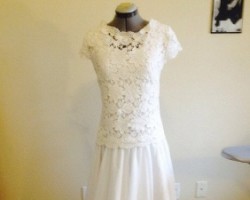 Micki's Alterations is Gilbert's premier bridal shop. It is owned by Micki, a Master Seamstress with 40 years of experience in designing formal dresses of all kinds. Whether you are after a classic or modern look, Micki will make sure that your dress is not only fashionable but also comfortable to wear. Apart from dresses, Micki also does fashion and interior design to help you enjoy every moment of your wedding day and remember it fondly.
Dressbarn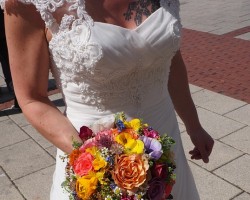 If you are shopping for wedding dresses in Gilbert, AZ, then you should make a stop at Dressbarn. The store offers an unparalleled assortment of designer dresses for every bride. Whether it is a plus size dress or a petite size gown, the overly dedicated team at Dressban understands your need. Their fashion concept is based on customization. While also guiding you to make the best choice, Dressban gives you the freedom to choose from a wide range of Gilbert wedding dresses.
Modest Gowns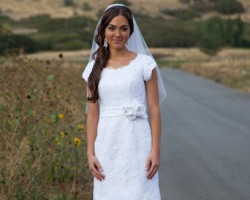 Located at 1400 N Gilbert Rd, Suite G2 in Gilbert, Arizona, this local boutique offers affordable gown rental packages. For just $295, you get 5 days continuous use, cleaning and minor alterations. Since the process of choosing your wedding dress might be time-consuming and stressful, the fantastic staff at Modest Gowns offers to assist you from the time you step into their store, making sure that you get the most beautiful dress to celebrate your wedding.
Sweet Lanas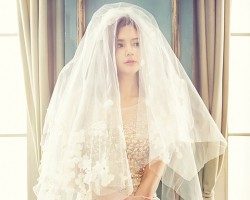 Sweet Lanas is committed to helping you create your dream wedding dress one stitch at a time. From vintage dresses to short and sexy designs, Sweet Lana's mission is to empower the bride by enhancing their looks on their most memorable day. If you want your wedding dress to turn heads and remain in your guests' memories for the longest time possible, then rest assured that Sweet Lanas will transform your dreams into reality at an inexpensive price.