Top 10 Rated Glendale Wedding and Engagement Rings Designers
Schmitt Jewelers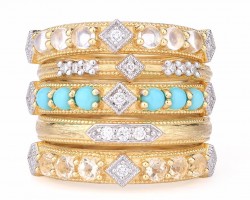 For over 44 years now the family owned jewelry store of Schmitt Jewelers has been offering unique and affordable jewelry pieces in Glendale. The store has a long history of working closely with clients to achieve their desired results. Also, the store uses state of the art equipment in the designing of custom jewelry pieces. This has earned it the status of an industry leader in the creation of custom rings. Schmitt Jewelers offer chic and classic jewelry pieces that epitomize modernity and elegance.
Hyde Park Jewelers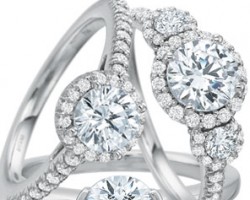 Established in 1976, Hyde Park Jewelers entered the Phoenix jewelry market in 2003 and has grown to become one of the largest jewelry stores in Glendale. This full service jewelry store has an impressive selection of classic, vintage diamond rings, designer jewelry, and timepieces. Clients who are interested in custom made rings can also get their rings done at this jewelry store. Towards this end, the store has onsite jewelers whose commitment to perfection epitomizes the store's vision. Apart from jewelry services, Hyde Park Jewelers also offer watch repair services.
Gaston Jewelers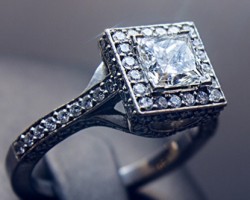 Personal, friendly services are at the heart of Gaston Jewelers' family traditions that have sustained this Glendale-based jewelry company for over 50 years. The excellent reputation that this jewelry business has built has earned it loyal customers. To some families, Gaston Jewelries is the best source of engagement rings in Glendale, AZ. While the store has become synonymous with the sale of high-quality rings, it also deals in the repair of antique rings. Thus, this is a one-stop shop for all a client's local engagement and wedding rings needs.
Treasures Jewelers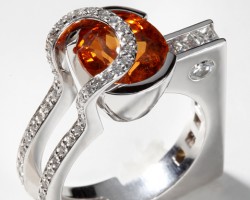 19 years have passed since Treasures Jewelers was born in Peoria, Arizona. In that time, the jewelry store moved to the neighboring city of Glendale. Currently, the store is a fully-fledged jewelry manufacturing shop. In this regard, the store features a gem laboratory and can make custom wedding rings for women and men. The jewelry store's large showroom displays the finest diamond, platinum, and gold jewelry. The owners of the store, Danielle and Scott, are experienced in the jewelry industry and have employed equally experienced and skilled staff.
Burland Jewelers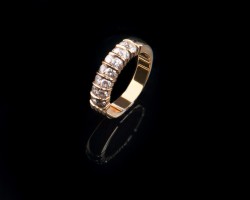 Another family owned jewelry business whose small staff has been the cornerstone of its success is Burland Jewelers. Founded in 1980, Burland Jewelers has emerged to be one of the most trusted names in the Glendale engagement rings industry. The benefit of working with Burland jewelers is that clients receive personalized services designed to meet their every jewelry needs. Though this jewelry store specializes mainly in the making of weddings rings in Glendale, it also deals in the repair of watches and sale of wedding bands for men.