Top 10 Rated Wedding Photographers in Glendale, AZ
Nicole Walker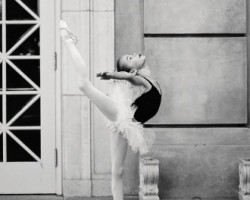 Nicole Walker is a Glendale-based photographer who has mastered the art of capturing genuine expressions and emotions on camera. Her relaxed and natural photographic style goes a long way in making clients feel comfortable and relaxed. Furthermore, her unique style of photography has earned her clients from all over Glendale and the large Northern Phoenix area. While her photographic style draws many couples to her, it is her affordable packages that make many keep coming back. Clients are free to choose between 30 minute and 90-minute sessions.
Erica Cameron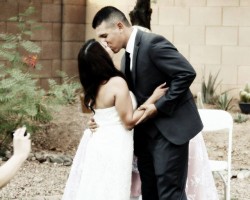 A protégé of two vastly experienced Glendale wedding photographers, Erica Cameron is a professional photographer based in Glendale. Erica began her photo shooting career in 2007 and has been working with many couples. Her passionate approach to her business makes her one of the most reputed wedding photographers in Glendale, AZ. Erica excels at taking wedding and engagements photos and also specializes in the taking of maternity and newborn photos. As a versatile photographer, Erica offers her services at competitive prices.
Petals & Rice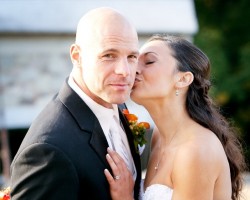 Petals & Rice is a husband and wife duo that offers professional services in Glendale. This husband and wife duo takes an artistic approach to photography. Petals & Rice specializes in capturing candid moments and understands the photographic needs of different couples. Towards this end, the businesses two photographers are as friendly as they are respectful. The business' list of services includes wedding photographs, engagement, and family portraits. Clients can thus expect friendly, personalized and professional services at great rates from this husband and wife duo.
Stacy Lacombe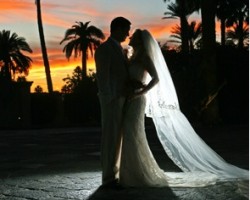 Stacy Lacombe of Lacombe LLC is both a famous documentary photographer and an experienced Glendale wedding photographer. With an illustrious career spanning over 18 years, Stacy has built a reputation as a top rated photographer in Glendale. Lacombe understands the varying needs of different clients and makes it his goal to capture best images that reflect a client's unique personality. His background as a documentary photographer adds to Stacy's storytelling photographic style. Stacy is flexible and is available to travel to international destinations as well as to local events.
Bryan Kinkade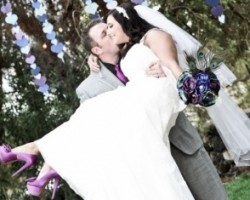 Bryan Kinkade is a professional photojournalist who gave up his life as a military photojournalist for business in photography. Thus, before venturing into the murky waters of entrepreneurship, Bryan was embedded with 1st Cavalry Division of the US Army based at Fort Hood Texas in Baghdad, Iraq. With an illustrious career in photojournalism, Bryan is a versatile photographer who excels at taking wedding photographs as well as advertisement photos. The many positive reviews on Bryan's website are the testament to his expertise and proficiency as a wedding photographer in Arizona.