Top 10 Rated Glendale Wedding Dresses and Gown Designers
Paradise Fabrics & Costumes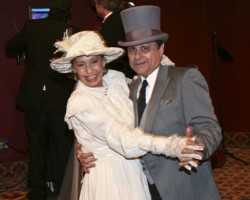 Paradise Fabrics & Costumes has had the prestigious honor of designing gowns for both petite and plus size women for over 30 years. This local fabrics company is owned by one of Glendale's leading designers. Therefore, the business can design, and custom makes dresses for the bride and the entire bridal party. While Paradise Fabrics specializes primarily in the making of designer wedding dresses, the store also makes dresses for prom, christening, and other occasions. Furthermore, as its name suggests, this fabrics company also makes unique and amazing costumes.
Azteca Bridal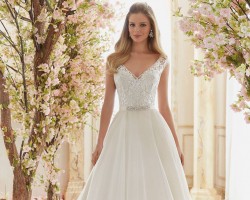 To many, Azteca Bridal is the number one source of Glendale wedding dresses. As one of the premier bridal boutiques in Glendale and the greater Northern Phoenix area, Azteca Bridal has a great selection of dresses. The Azteca Bridal store opened its doors in 1956. Azteca Bridal's wedding gowns are sourced from some of the best designers in the US. Thus, clients can expect to find short and sexy designs from award winning designers such as Sophia Tolli and Venus Bridal Collection. Apart from showcasing the designs of others, this bridal store also excels at making custom dresses.
Perfect bride alterations & Couture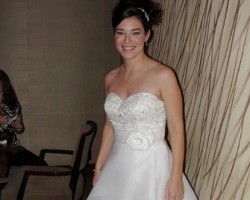 Perfect bride alterations & Couture has been designing and making classic brides dresses for years. In the years that the company has been in existence, it has grown to become one of the top in the alterations and couture industry in Arizona. Perfect bride alterations & Couture has a team of proficient seamstresses who are always committed to bringing to life the visions and dreams of their clients. In this regard, this business has always been able to surpass the expectations of its customers.
Alterations Inc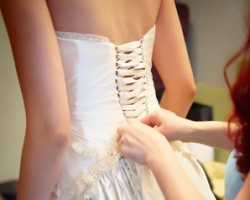 For over 25 years, Alterations Inc has been designing and making high quality and affordable wedding dresses in Glendale, AZ. At the heart of the businesses success, is a team of vastly experienced seamstresses who have mastered the beautiful art of bridal couture. Alterations Inc. can cater to the varying needs of its client's thanks to its wide selection of custom designs, inexpensive off-the-rack gowns, and elegant designer label gowns. The business' team of skilled and experienced designers and seamstresses are always committed to transforming clients' ideas into reality.
La Moda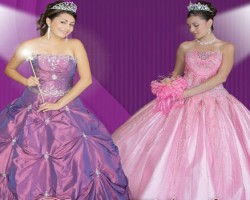 La Moda is a bridal shop that caters to the needs of a wide array of clients. As such, the store is well stocked with all kinds of fashionable dresses. La Moda offers an impressive selection of formal attire ideal for attending weddings, Quinceaneras, and other special occasions. Thus, whether a client wants a sexy and modern gown or a vintage wedding dress, La Moda has got them covered. In essence, this store has something for everyone regardless of how unique their taste maybe.