Top 10 Rated Greensboro Wedding and Engagement Rings Designers
Windsor Jewelers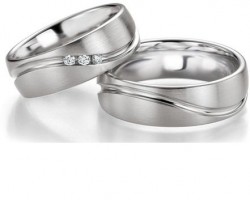 When you are serious about buying Greensboro engagement rings, then you need to shop at Windsor Jewelers. This store is known for having a huge selection of classic pieces as well as unique or vintage rings to choose from. With such a wide range of jewelry you will not only be able to find a ring for the proposal, but you can also come back when you need wedding bands or jewelry to give as special gifts for anniversaries and birthdays too.
Simon Jewelers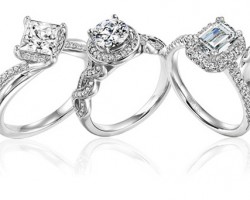 Simon Jewelers carries pieces of jewelry from some of the top designers in the industry. This boutique is not just there to present the collections but the staff are also there to help you make the right choice. In a pressure-free shopping environment you will be able to choose wedding rings in Greensboro for men and for women. This store is known for their customer service and their selection. If the reviews are true, then you will not be disappointed on either count.
Wades Jewelers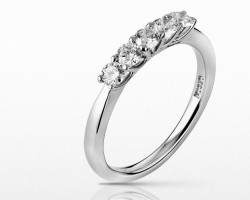 There are plenty of jewelry stores in Greensboro to choose from so what sets Wades Jewelers apart from the competition? This company offers a wide range of jewelry that comes in every style and at every price you can imagine. From expensive designer pieces to fashionable jewelry, this company has jewelry for every occasion. When you are ready to propose to your partner, you will be able to find an affordable piece at this store that suits your style as a couple, whether that means picking something antique or something new to the market.
Hayes Jewelers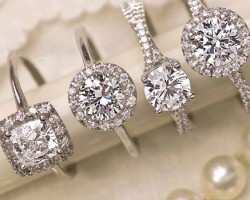 Buying engagements rings in Greensboro, NC is about more than just finding a beautiful piece of jewelry, but about finding a piece that your significant other will love and will say "yes" to. Hayes Jewelers is one of the local jewelry stores that offer a wide selection of diamonds that are perfect for a proposal. They have a variety of styles and price points so you can find something unique that is also within your budget. This combination will always leave you feeling confident about the ring choice you have made.
Cass Jewelers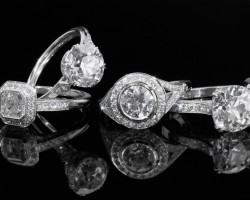 Since 1948 Cass Jewelers has been the go-to boutique for all special occasion jewelry in North Carolina. At this store you can find watches, precious diamonds, estate jewelry and more. With the help of the experts in the store you will be able to sort through the wide selection to choose the perfect ring for your proposal or wedding. You will be able to discuss what you would like in terms of style and price and then the professional jewelers will present you with a custom selection suited to your needs.
Van Scoy Diamonds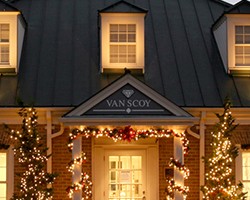 Van Scoy Diamonds is family owned business which offers the large selection of certified loose diamonds, bridal jewelry, diamond engagement rings, wedding bands, necklace, pendants, bracelets, charms, earrings, anniversary rings, gemstone fashion jewelry, designer custom jewelry and luxury watches with a 30 day money back guarantee at the jewelry store located in Greensboro, North Carolina. We also offers jewelry and watches repair services at our store.