Top 10 Rated Greensboro Wedding Venues, Reception and Banquet Halls
Magnolia Manor Plantation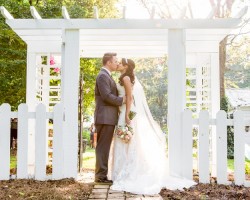 The Magnolia Manor Plantation is a bed and breakfast as well as one of the premier Greensboro wedding venues. This space can be used to accommodate for the number of guests that you have invited without losing the sense of intimacy. Rather than renting stale banquet halls or ballrooms, you can enjoy a romantic wedding on the grounds and then a barn reception that is cozy and fun. As a blank canvas, it is easy to make this venue suit the unique style of your wedding and the packages can come at relatively cheap prices too.
Hodgin Valley Farm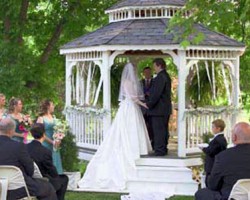 Hodgin Valley Farm is a private wedding venue in the heart of North Carolina. This space has all of the natural elements as well as structures to make any rustic wedding special. Couples can select a package from the venue that includes a set amount of time to have access to the venue on the day and for rehearsals and decorating the day before. It is also possible to hire a white carriage or vintage car and driver from the venue to make a getaway as a couple.
McConnell Golf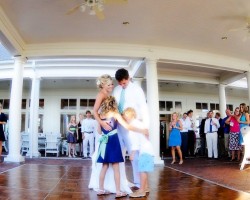 Finding affordable party venues or reception halls to celebrate any special occasion may seem like a fruitless task until you come across McConnell Golf. This venue can host everything from a Quinceanera to a formal wedding without going over your budget for the day. If the reviews are any indication then you can count on the staff at the venue to be accommodating and flexible to any request that you may have. You will love having such a romantic and fun setting for your entire wedding day.
Autumn Creek Vineyards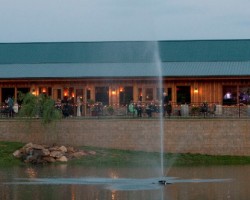 There are plenty of wedding venues in Greensboro, NC to choose from but only Autumn Creek Vineyards offers such a unique and romantic setting for the occasion. Couples can use the elegant Pavilion for their vows or can join in marriage in a large gazebo and use the space as more of a garden wedding venue. One of the best things about choosing this location for your big day is that it is incredibly flexible in terms of services and style.
Heritage Hill Banquet Facility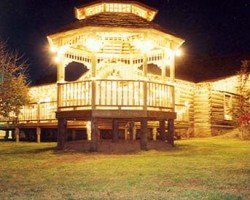 The Heritage Hill Banquet Facility is a log home that was built in the 1780's that has been restored to host weddings and receptions in North Carolina. Consider its history, it is easy to assume that this would be a small wedding venue but it actually accommodates for up to 200 people, which means you can have everyone present to celebrate your wedding day. Forget the wedding chapel and decorate this space and use the outdoor gazebo as you would like.