Top 10 Rated Greensboro Wedding Cake Bakeries
Simply Cakes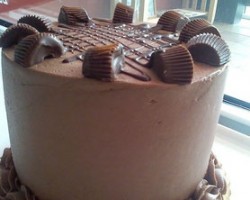 For some of the most affordable prices, you can buy a cake from Simply Cakes that is customized for your event. This company specializes in creating custom cakes that will suit your tastes, your budget and fit in with the design of the entire event. You will work with the bakers to determine the unique cake sculpturing as well as pick the flavor combination that you and your guests will love. From there, the experts will work to bring your perfect wedding cake to life.
A Sweet Mess by Tracy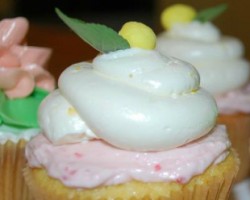 Rather than working with one of the North Carolina cake bakeries, you can work with one expert baker that owns and operates the business herself. A Sweet Mess By Tracy offers an experience that allows the cake designer the chance to work personally with clients on everything from baby shower cakes to wedding cakes and more. This kind of service means that you are guaranteed to have the most beautiful and best possible cake for your big day. Guests will love the richness and flavor and everyone will love the design.
Miel Bon Bons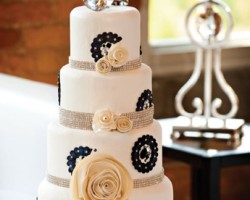 Custom wedding cakes and treats of the highest quality can be found at Miel Bon Bons. This company is one of the most popular bakeries for weddings because the company has a huge selection of flavors and desserts. They do not just have the standard vanilla and buttercream but unique combinations that can make up your favorite treat. From birthday cakes to seasonal cakes, this company is there to meet all of your dessert needs, whether they are big or small.
Christinas Desserts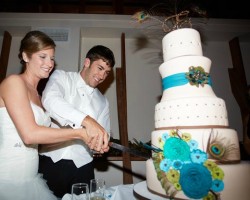 Christina's Desserts is a unique company for wedding cakes in Greensboro, NC because they offer ordinary cakes for birthdays and parties as well as luxurious 3D cakes that tower as a centerpiece for weddings. This company takes great pride in their ability to create beautiful cakes that taste amazing too. You will never be disappointed by the flavor, the richness or the design of the confection when you hire this company to make your wedding cake and cake toppers too.
Rosa Maes Catering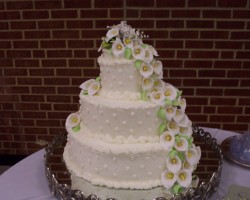 Rosa Mae's Catering offers a personalized experience whether they are catering for the wedding dinner or providing a delicious cake. You will meet with the vendor to discuss how they can make your wedding day dessert extra special. This means discussing flavors and design in intense detail. After you have made all of the decisions, the baking team will get to work creating the cake from scratch. This is one of the top bakery options for Greensboro wedding cakes considering their custom approach.