Top 10 Rated Jersey City Caterers for Wedding and Other Events
Park & Sixth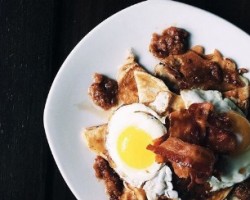 With their assortment of tantalizing food and friendly services, Park & Sixth are confident that they offer the best catering in Jersey City, NJ. They have been featured in a number of publications in which chief chef and owner, Brian Dowling, has been severally named chef of the month. Their catering menu offers various dishes from timeless classics to elegant vegetarian hors d'oeuvres. If what you are looking for is not on their menu, they can always whip it up.
Deccan Catering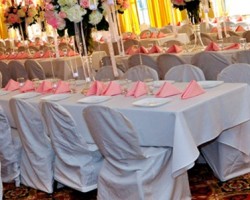 Deccan Catering is one of the best wedding catering companies in Jersey City and the entire state of New Jersey. Their personal, handmade style of catering makes them stand out from other caterers in the city. On their menu, you will find American dishes, Mexican food and Thai cuisine among other cuisines. Over the years, this Jersey City catering service has provided world-class catering for intimate dinners, simple birthday parties, celebrity weddings and corporate affairs of fortune 500 companies.
Carmella Italian Street Fare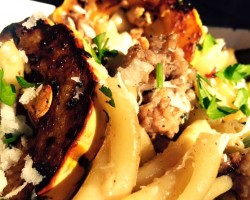 Pride in his Italian ancestry and a passion for amazing food are what drove Chef/owner Daryl DeBeech to start Carmella. Influences from his time as a top chef in NYC restaurants and traditional Italian recipes from his Sicilian Grandma, Carmella, inspire his unique Italian-American cuisine. Daryl and his culinary team provide Italian catering to all kinds of functions where they serve delicacies such as crawfish, angry shrimp crostini and grilled local Jersey tomato bruschetta to mention but a few.
Honshu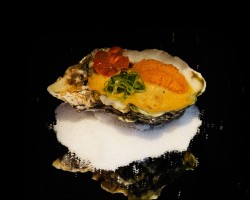 Since its opening in 2005 at the heart of Jersey City, Honshu has been the number 1 sushi bar in the city. The Executive Sushi Chef Jason Chen and his highly skilled team specialize in cooking innovative, vibrant and tasteful contemporary Japanese dishes. At very affordable rates, Honshu provides catering for all occasions from lavish corporate luncheons to cheap backyard parties. They can either host your party at their elegant space or bring their unparalleled service to the location of your choice.
Amiya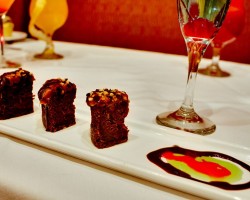 Whether you are hosting a private lunch or bbq in your backyard, count on Amiya's full service catering to deliver an exceptional experience in both sight and taste to your venue of choice. This local caterer specializes in contemporary Indian cuisine. However, if you want a custom menu, the seasoned culinary team working under an accomplished executive chef is more than willing to accommodate your unique tastes. Contact them to work out the menu for your next special event.