Top 10 Rated Wedding Photographers in Jersey City, NJ
Rebecca Ferrier Photography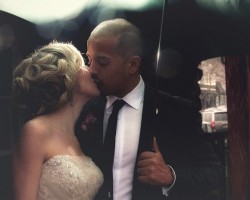 Chris and Rebecca run this small local photography studio located in Jersey City, New Jersey. Chris is the lighting guy and Rebecca the photojournalist. They specialize in telling love stories through their beautiful works of photographic art. The amazing thing about this duo is their dedication to their job. They go above and beyond to artistically record even the moments of your wedding you didn't expect captured. Their delicate balancing act of fun and professionalism endears them to couples and their families.
Live Picture Studios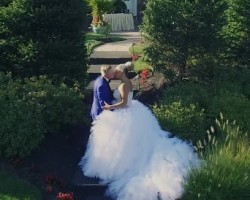 For the highly gifted team at Live Picture Studios, taking wedding photos is about passion and the love of telling beautiful stories to the world. They offer very affordable rates since they believe that prices should not hinder you from getting the best service on your special day. Live Studio Pictures comprises a big team of top wedding photographers and videographers who have worked hard over the years to establish their special brand built on trust, reliability and authenticity.
Fede Photography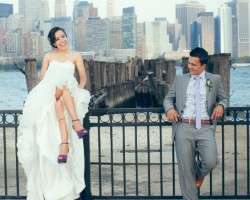 Once you have seen Fede's portfolio and reviews, you will know why he is the perfect photographer for your wedding. A true master of his craft, Federico began his career at the tender age of 13 in his father's studio. He has been exposed to numerous opportunities as a photojournalist but he now works as an event and lifestyle photographer. Federico has a gift of capturing the general feeling of an event and breathtaking images of his subjects in their natural and candid state.
Michael Dempsey Photography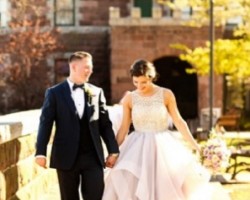 In his career spanning nearly a decade, Michael Dempsey, the owner of MD Photography has been featured in a long list of famous publications. He is a very experienced and talented photographer with a unique vivid journalistic and unobtrusive style. If you go through his gallery of the past wedding and engagement photos he has taken, you will see why this Jersey City wedding photographer is highly recommended by his clients and colleagues. His packages are very pocket friendly.
Jaye Kogut Photography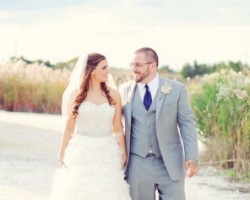 Jaye is a talented wedding photographer who loves weddings and values the sanctity of marriage. Since beginning her journey as a photographer in college, she has had a very successful career. Her photos, highlighted with a photojournalistic and vibrant flair are breathtaking and have been featured in numerous industry blogs and magazines. If you want a wedding photographer in Jersey City, NJ with whom you can create and immortalize genuine experiences, Jaye is your girl.