Top 10 Rated Jersey City Florists
Jersey City Florist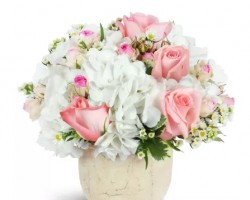 As the name suggests, Jersey City Florist is a local Jersey City florist run by Marcos Ameralis, a creative floral design specialist who is very passionate about his work. Marcos and his team offer very personable services. Their work oozes style and professionalism. This has made them the choice florist in the city for over 40 years. If you want a blend of quality and elegance in your wedding floral arrangement and assortments, Jersey City Florist will deliver.
Entenmanns Florist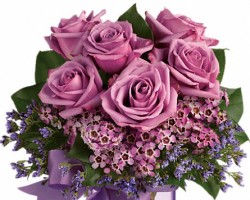 If your dream is to say, "I do" in a sea of vibrant, colorful wedding flowers, Entenmann's Florist will make your dream come true. The Entenmann's florist team of professionally trained flower designers can design unique arches and aisle runners with gorgeous, colorful flowers. They have a variety of flowers from around the globe in their green houses and the friendly staff will gladly help you pick out the best flower color, texture and fragrance for your wedding.
Josephs Florists JFK Shoppe
From the glowing reviews from satisfied clients, it is easy to see why Joseph's Florists is a top florist in Jersey City, NJ. No matter the size of your wedding, the team of highly talented staff will make sure to deliver your choice of floral designs to your wedding venue. Their personal approach is what sets them apart from the many flower shops in Jersey City. They always meet their clients to work out the floral arrangement they desire for their wedding.
Noahs Ark Florist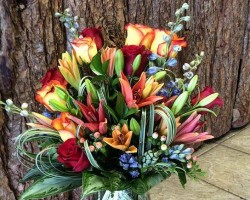 For the residents of Hudson County and Lower Bergan County areas in New Jersey, Noah's Ark Florist is the go to florist for every special occasion, especially for intimate family weddings. They offer a large collection of flowers for every occasion, congratulatory, love, romance; you name it at very reasonable prices. The flower shop is located at the Harbor side, 34 Exchange place but they offer flowers delivery in Jersey City and its environs six days a week.
Brennans Florist and Fine Gifts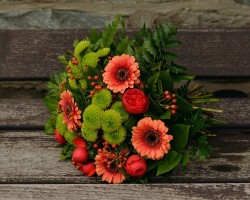 This family owned flower shop located in the downtown section of Jersey City has been providing custom flower arrangements and unique floral designs to the people of Jersey City and its environs since 1997. For wedding flowers, they have a team of seasoned designers who have perfected the art of creating floral designs for all sizes of weddings from gala events to intimate celebrations. They can use the finest, hand-selected flowers to complement your wedding theme and reflect your personal style.