Top 10 Rated Wedding Photographers in Laredo, TX
Jesus M Garcia Photography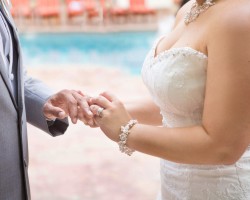 What spurred Garcia to his career is his unquenchable passion for the arts. Music was not enough for him; he needed another outlet to express his creative soul. How he got into the business as one of wedding photographers in Laredo, TX bears all the hallmarks of serendipity. He was gifted a DSLR camera by his wife, and he took to it in a remarkable fashion. He soon blossomed into one of the most reliable and affordable once he got the bit between his teeth. He is flexible and eager to hear from you so that he can work out great packages for you.
Monica Hurtado Photography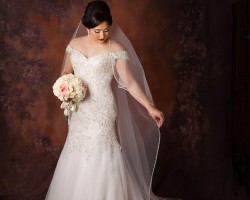 Monica Hurtado does not just bring photography to the table; she caps it with fine art. The way that she's able to capture the raw emotions and the spirit of the occasion, and fuse them with the surrounding in the most harmonious way, is astonishing. She does it with the precision of a marksman and in such a way that those moments can be relived forever. Monica Hurtado's passion is highlighted by her intimate knowledge of different types of cameras and is aware of how to conjure the perfect setting for your love story. She has awesome reviews; she does professional engagement photos, bridal shoots and wedding pictures.
Humberto Benavides Photographer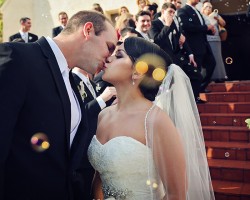 For Humberto Benavides, passion is what drives him. Though an IT manager, he is one of the most accomplished local Laredo wedding photographers. Serving people is something close to his heart, and what a better time to do that than at their most treasured moments? A glimpse at his work paints the picture of a man at the top of his trade; a man who is not afraid to experiment his ideas and ends up pulling them off to perfection. His excellent feedback bear witness to this.
Peter Pan Studio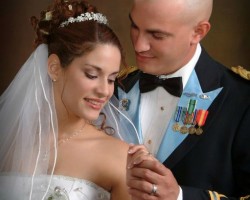 If you have an uncanny eye for quality, Peter Pan is the man to shoot your wedding in Texas. To Peter Pan, every personality and relationship is unique, and his work is to capture this with a tantalizing extravagance of details. Couple that with the quality of his work and there you have top-notch ingredients for memories that will linger for ages. Peter Pan studio is famous for its extensive range of options with great prices, and clients are spoilt for choice.