Top 10 Rated Laredo Wedding Cake Bakeries
Beatriz Cakes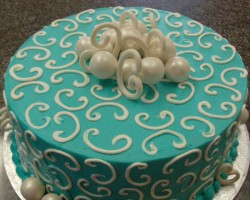 For the sweetest wedding cakes in Laredo, TX, residents of Laredo have the expertise of Beatriz cakes to rely on. This Webb County-based bakery has developed a reputation for making exceptional cakes aimed at satisfying the needs and preferences of clients. Apart from wedding cakes, Beatriz Cakes also specializes in the creation of cakes for other events such as baby shower, anniversary parties, baptism parties, etc. Also, the bakery's exquisite cakes are offered at affordable rates.
Los Pasteles Bakery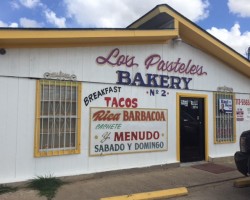 Owned by Sandy and Vicente Gonzalez, Los Pasteles is a Laredo-based bakery that specializes in the making of cakes and baked goods. The bakery, whose name translates to pastry in English, uses high-quality ingredients to create cakes of different flavors at low prices. As such, clients have a wide selection of cake flavors to choose from ranging from red velvet, lemon buttercream, to vanilla. In addition to making exquisitely delicious wedding cakes, Los Pasteles also bakes birthday cakes and Quinceañera cakes.
Holloways Bakery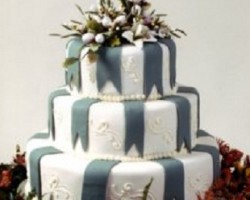 For over 69 years, the family owned Holloway's Bakery has been making fabulous Laredo wedding cakes for the locals of Laredo and the greater state of Texas. Founded by Guy and Cora Holloway back in 1946, the bakery has won countless awards throughout its illustrious existence. Some of the notable awards that the bakery has received include the 2010 Dia de Los Muertos first place award and the 1991 Retail Bakery of the Year award. In addition to awards, the bakery has also been featured in several magazines including the American Cake Decorating Magazine and the Brides Magazine.
Who made the cake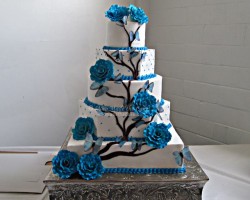 With a unique name and an award winning cake designer as its owner, who made the Cake is one of Laredo's premiere cake vendors. The bakery's portfolio of wedding cakes is as diverse as it is spectacular. The brains behind this cake studio, Laredo native Nadine Moon has been making and designing cakes since she was 14 years old. To affirm her status as one of the best Confectionery artists, Nadine's custom cakes have been featured on the Steve Harvey show as well as on the Food Network and Good Morning America.
Gonzalez Bakery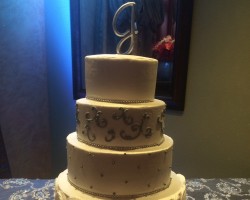 Gonzalez Bakery prides itself in being one top cake bakeries in Laredo. With three locations in Laredo, the bakery has mastered the art of designing wedding cakes. In addition to having three different locations, the bakery is vastly experienced in the making of Mexican pastries. Also, the bakery's exquisite cakes are offered at affordable prices. With their rang