Top 10 Rated Saint Paul Caterers for Wedding and Other Events
Aesop Table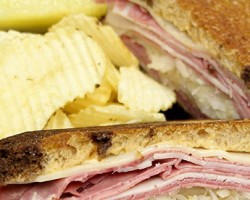 At Aesop's Table they believe couples should have exactly what they want to eat on their wedding day. This means that you will be able to tailor each of their menus to include whatever you want, including delicious crawfish, smoked BBQ meats or anything else that you can imagine. Working closely with these top local caterers means that you will get the personal touch of their family owned and operated service and the highest quality of food available in Saint Paul.
Eventi Catering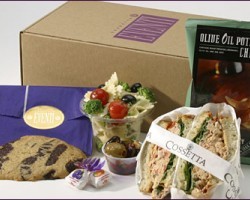 There is no better service in Saint Paul than Eventi Catering when you are looking for true luxury for your wedding celebration. This service believes that every detail of a meal should be of the highest quality so not only will they exceed all of your expectations but they will take your breath away. Choosing from this service's extensive menu of Italian catering is guaranteed to make your wedding meal memorable and mouthwatering. While the options may be vast, the experts at Eventi Catering are on hand to guide you.
Divine Swine Catering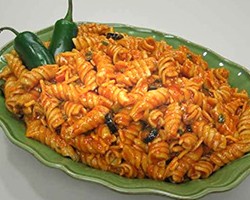 If you love the idea of roasted pork on your wedding day but you still want to have access to a range of options then Divine Swine Catering is the perfect choice. They have catered for thousands of events and provide couples with some of the best roasted meats available in Minnesota. To offer even more variety they now provide roast turkey, slow roasted beef, ribs and smoked ham. Divine Swine Catering also provides a wide range of vegetarian dishes and themed menus for those that love Mexican food or specialized Italian cuisine.
Big River Pizza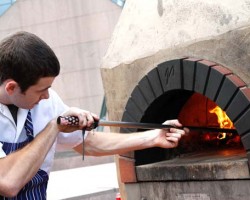 What could be better than your favorite local pizza place providing your catering in Saint Paul, MN? Big River Pizza have perfected on-site catering as they will arrive an hour and a half before your event and set up their tented kitchen at your venue. They make the pizzas from scratch in front of your guests and they include all of the plates and napkins. Due to all of the additional extras this is not only a delicious but an affordable option for any party, corporate lunch or wedding celebration.
Crave Catering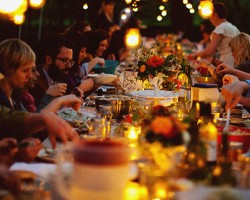 The last thing that you want from a Saint Paul catering service is for the food to be tasteless and the presentation to look cheap. This is why it is necessary to hire the services of Crave Catering. This company is so dedicated to their clients that you can guarantee every detail will be absolutely perfect and each item on offer will be mouthwateringly delicious. This service are able to deliver this level of excellence as the entire team is more experienced than the majority of other wedding catering companies in Saint Paul.