Top 10 Rated Saint Paul Wedding Venues, Reception and Banquet Halls
Midpoint Event Center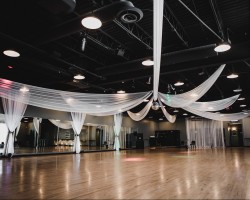 Where you have your wedding and your reception will be critical to the success of your event, which is why so many couples in Minnesota choose to have their celebration at Midpoint Event Center. This is one of the most flexible wedding venues in Saint Paul, MN when you consider their catering options and the option to have the in-house team organize the entire event. You will love having the banquet halls at this venue to accommodate for you and all of your guests.
CHS Field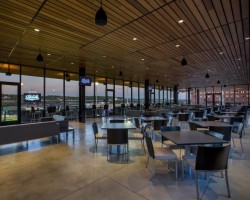 CHS Field is one of the most unique Saint Paul wedding venues as you can opt to have your wedding ceremony on home plate and a scenic reception in one of the reception halls to follow. Forget the tired wedding chapel and ballrooms and opt for a venue that best suits you as a couple and will offer a more memorable backdrop for such a special occasion. The events team on-site will help you set up the entire day too, so you will always be in good hands.
Trellis Weddings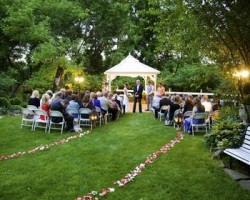 Trellis Weddings is an outdoor garden wedding venue that allows couples to get married surrounded by luscious greens, flowers and their closest family and friends. This venue can hold and accommodate for any style of ceremony that you would like. It is perfect as a small wedding venue with just a handful of guests as well as for a larger and more formal occasion. The best thing is that all of the natural beauty can be yours for the day at relatively cheap rates.
Landmark Center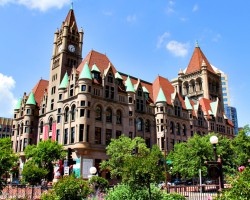 The Landmark center is one of the most popular venues in the entire state for weddings, special events and even the odd Quinceanera. This historical building has many different spaces for you to choose from. These include: courtrooms, the Musser Cortile or you can always rent out the entire building. Each room is names and has capacity numbers that may decide which one is best for your particular wedding and number of guests. With set prices you can book this space for the time you need and with the rooms that are within your budget.
Wabasha Street Caves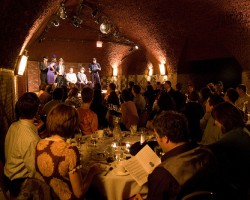 Wabasha Street Caves is one of the most interesting and unique party venues in the area. Not only does this cave create a more intimate atmosphere but it also has all of the great features that you would want from a reception hall. The beautiful tile floors and the 60ft bar along with the long dining space and beautiful wood finishes create the perfect formal setting without being stuffy. This combination of features is all things that reviews of the venue rave about.