Top 10 Rated Toledo Wedding and Engagement Rings Designers
Moyer Fine Jewelers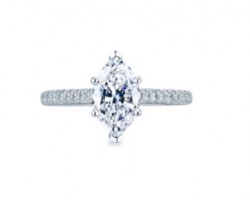 Buying engagement rings in Toledo, OH is a serious business. This is the ring that you will propose with and the ring that your partner will wear to show that they are promised to you. Moyer Fine Jewelers makes choosing a ring much easier by having a beautiful selection to select from. Once you decide your price range, the cut of the ring you would like and the specifics then you can begin to shop. If you don't know where to start then the professional jewelry experts can help you find the perfect ring.
Cargo Jewelers & Gallery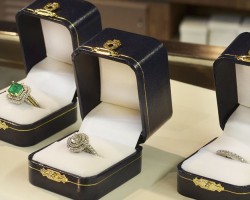 You can find wedding bands and wedding rings in Toledo all in one place. Cargo Jewelers & Gallery has a wide range of jewelry in all styles, at all price points and for all occasions. Whether you are looking for an antique necklace or a traditional engagement ring, this store has options. One of the best things about shopping here is that the company has been family owned since 1974. In the time that the store has been serving Ohio, it has grown in selection and reputation.
Alan Miller Jewelers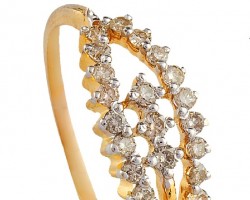 Alan Miller Jewelers is one of the jewelry stores in Toledo in which every diamond in the collection is hand picked by the owner himself. This kind of care and attention given to the rings extends to the personalized assistance offered to customers. Whether you are looking for diamonds for a special proposal or are looking to have a custom piece of jewelry made, this store has the selection and the services to accommodate with options both for men and for women.
H. Lebow Diamond Brokers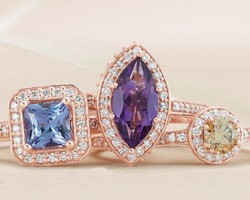 Buying Toledo engagement rings is not like picking out a piece of jewelry for a birthday or other special occasion. This is a high-pressure decision that the experts at H. Lebow Diamond Brokers can help you with. These experts have options to present you with so that you end up with the best possible ring for your proposal. Whether you know your intended would like a vintage-style piece with some flare or something more classic, you will be able to find something that suits your tastes and your budget.
Jenny Gorkowski Jewelry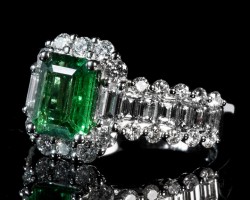 Jenny Gorkowski Jewelry offers beautiful and affordable handmade jewelry pieces for any occasion. There are casual necklaces to choose from as well as bold and unique statement pieces. The pieces made by this company are truly works of wearable art. With so many different styles and levels of formality to choose from, you can find a piece for any occasion. One of the best things about buying jewelry from this artist is that you can also buy a piece that is totally original and one-of-a-kind.