Top 10 Rated Toledo Wedding Dresses and Gown Designers
Bendora Wedding Gallery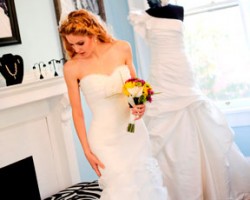 Bendora Wedding Gallery is one of the bridal boutiques that offer a selection of new designer dresses as well as options that have been used or worn once and are in great condition. This combination of gowns means that you will easily be able to find an inexpensive dress that suits your style. From classic and elegant dresses to those that are more unique and modern, this company has something for every bride and you don't even need to make an appointment to see the selection for yourself.
French Novelty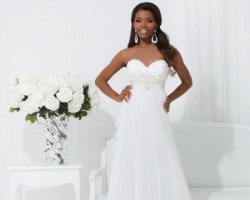 Whether you are looking for your wedding gown, bridesmaid dresses or looks for an upcoming formal occasion, French Novelty has a huge selection of styles to choose from. This company is known for having the latest fashions as well as dresses that have a classic air of elegance about them. Rather than finding stores that offer rental options, shopping at French Novelty means having more dresses available on a smaller budget so you can have a new dress for less.
Janes Perfect Fit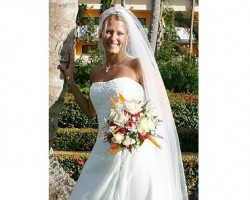 Jane's Perfect Fit is one of the only places that you will be able to buy custom Toledo wedding dresses. This is the only way to be sure that your dress perfectly suits your style and fits in the best way possible. You can choose to have this boutique make your dress to your exact specifications or they can alter an existing dress too. This is a great option for brides that would like to incorporate part of a dress that a family member has previously worn.
Siri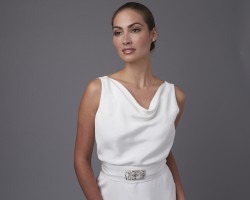 San Francisco Bridal Gowns and Special Occasion Dresses by Siri. Beverley Siri carefully selects beautiful and unique fabrics to complement classic yet modern bridal dress and special occasion dress silhouettes. All dresses are designed and manufactured in the wonderful city of San Francisco to ensure the best quality and care of each dress.