Top 10 Rated Toledo Wedding Venues, Reception and Banquet Halls
L Ambiance Banquet Hall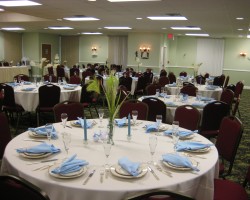 L'Ambiance Banquet Hall offers a large space for special celebrations like a wedding or Quinceanera in Ohio. This venue acts as a beautiful blank space for you to decorate and style, as you would like for your big day. The rental of the venue includes all of the tables and chairs as well as a dance floor and cleaning materials for after the party has finished. With an on-site kitchen and bar, choosing this venue will make your wedding go smoothly so you can sit back and enjoy.
Toledo Museum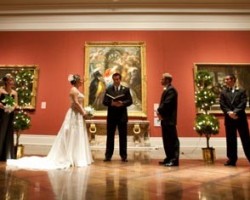 The Toledo Museum is one of the most unique Toledo wedding venues you could have for your big day. Rather than going for the traditional wedding chapel and banquet halls, you can have your ceremony and reception in an elegant space. You and your loved ones will be surrounded by timeless art pieces that range in style and time period. You can choose the gallery with the theme and the artwork that best suits your style together as a couple.
Sawmill Creek Resort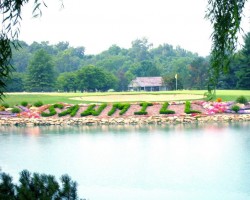 Sawmill Creek Resort is not your average small wedding venue. This is a venue that is surrounded by natural beauty, has all of the elegance that a wedding day should have and is flexible to the needs of the couple. As far as wedding and party venues go, this is one of the best. It is clear from the reviews of this company that couples are always satisfied with the service and the beauty of the location including the on-site catering.
Monclova Community Center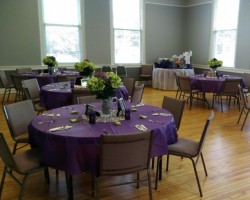 The Monclova Community Center is a historic building that has been elegantly renovated to accommodate for all kinds of events. While this is not one of the traditional ballrooms, it is a beautiful space that will make any wedding reception feel like an intimate celebration. The venue has high ceilings and detailed woodwork and hard floors as well as an outdoor landscaped courtyard that is perfect for ceremonies and pictures. With relatively cheap prices and all of the beauty you could want, you cannot go wrong when you opt for this space.
Crystal Manor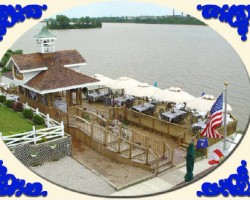 Having your wedding at Crystal Manor means having a ceremony by the river surrounded by your family, friends and nature. This is also one of the most affordable and accommodating wedding venues in Toledo, OH. You can rent the tent space, chairs and even hire an officiant from the venue. One of the best things about choosing this space is that you will also be able to have the garden wedding venue and the reception halls all in one place.