Top 10 Rated Wedding Videographers in Anchorage, AK
Sandhill Studios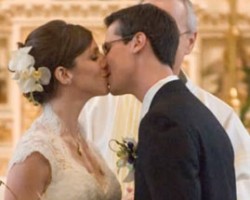 At Sandhill Studios they have experts in a range of creative fields from graphic design to wedding videography. As they are able to meet a whole range of needs they are also flexible with which services you choose and those that you decide that you don't need. This means that their packages always fit into your budget. In addition to their affordable prices, you are guaranteed to love their attention to detail and how they are able to capture each special moment of the most important day of your life.
Arrington Productions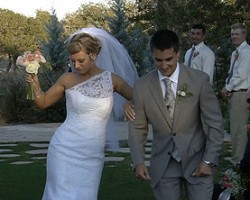 The professionals at Arrington Productions are the leading providers in a range of high quality videos and they have been offering their services to the residents and businesses of Anchorage for years. Whether you would like this team to come and film your wedding in a simple style or you would prefer a professionally edited masterpiece, this is the service that you should call. They will listen to your exact needs and then provide you with a list of rates that will fit into any budget that you might have set.
Beauty Board Media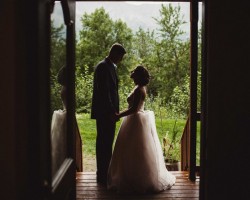 The films produced by Beauty Board Media are not only highly artistic but they also capture every smile, tear and intimate moment of your special day. Lauren is the talented cinematographer of this company and she is the number one reason that this service has become famous throughout the city for providing the best coverage of any event. The difference between Lauren and other Anchorage wedding videographers is that she really cares about the time she spends with every couple that she films and this can be seen in the final results.
R&R Productions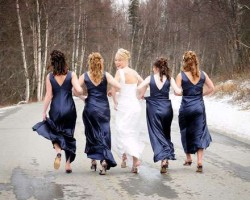 R&R Productions is a collection of talented individuals that have been providing a range of entertainment services to the whole of Alaska since 1982. These professionals are able to provide you with DJ services, lighting and, best of all, videography. The reviews of these experts are filled with praise for their entire service and each of the films that they have created for previous couples are beautifully unique and they are always tailored to the personalities of the bride and groom.
Blue Iris Photography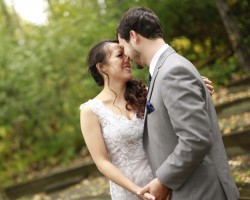 If you are looking for highly talented wedding videographers in Anchorage, AK then you shouldn't search any further than Blue Iris Photography. The husband and wife team at this service, Megan and Brent, are photographers but they also offer incredible cinematographer services. They believe that when they are covering weddings they should do so with the highest attention to detail and with a respect to the couple's individual love story. Don't settle for anyone but the top wedding videographer in the city.