Top 10 Rated Anchorage Caterers for Wedding and Other Events
Riza Brown Catering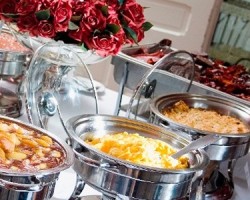 Riza Brown Catering is one of the top companies in the area for special occasions and events as they offer formal and professional options to suit the significance and style you would require for a wedding dinner. Whether you would like to include your favorite Mexican food or would like to splurge and include crawfish in the menu, this company is able to make delicious dishes to suit your specific budget. You will work with the owners of the company to ensure the best results possible.
Urban Greens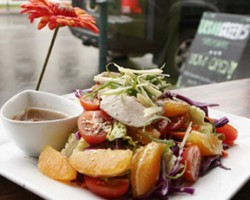 Urban Greens is a company that offers lighter catering options in Alaska. This is perfect for cocktail receptions or casual events as the options are often easy to carry or come with all of the necessary plates, utensils and napkins. Using the freshest ingredients and the most flavorful combinations, this team is able to provide you and your guests with platters that are beautiful and delicious. You will love having such a cheap catering option as you can feed your guests without breaking the bank.
Seawolf Dining and Catering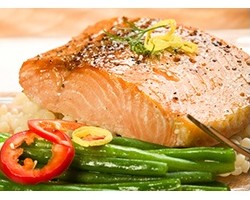 Seawolf Dining and Catering is a company that provides the food services at the local university, but their food is so delicious that they also offer outside catering of the highest quality. As an Anchorage catering service, this team is there to accommodate for any food and service style you would like. These local caterers have experience serving at the university, at weddings and corporate events. You can trust that the food will always be flavorful and delicious but also that the services will be affordable overall.
Yes Bistro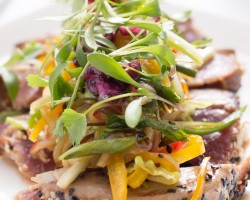 When you are looking for wedding catering companies in Anchorage, you should only work with the best. This is why so many couples in the area choose the services of Yes Bistro. This is a café, restaurant and catering service that maintains the same level of quality for all of the food that they serve. When you hire this team for your big day, they will work with you to customize the menu and the service style. The flavors and the aromas of the food will add to the ambiance of your occasion.
Mayflower Catering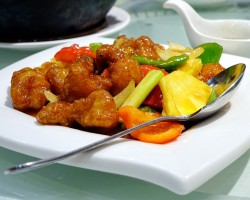 For catering in Anchorage, AK and all over the state of Alaska, Mayflower Catering is one of the top choices for any party or event. This company is known for being professional in the planning processes and in the services that they provide on the day of your special occasion. Whether you would like a casual lunch BBQ or would like more formal Italian catering for a seated dinner, this company will accommodate completely for all of your requests and needs.