Top 10 Rated Anchorage Wedding Ministers & Officiants
Alaska Weddings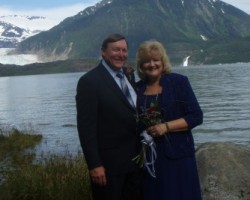 If you are finding it difficult to find a wedding officiant in Anchorage, AK that has all of the recommendations and positive reviews that you would prefer then you should put your trust in Alaska Weddings. This company takes over the stress of planning out the entire event and will provide couples with a range of packages that all include a licensed non-denominational wedding officiant that comes highly recommended. Putting your trust in these experts means you can guarantee your ceremony will be unforgettable.
Blomma Designs
While Blomma Designs may be a wedding planning company they are also able to offer couples their team of Anchorage wedding officiants. You will be able to opt for their services in a simple elopement package or they can offer you more assistance with organizing your event. The best part of choosing Blomma Designs is that there are many added extras, including champagne, wedding cake and bouquets for you to choose from. If you want a wedding minister that comes with a professional planning service, then there is no better option than this company.
Castle Ministries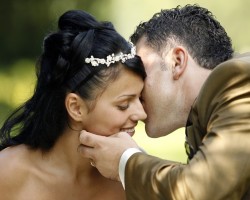 Why opt for a single wedding officiant in Anchorage, AK when you can have access to a team that will be able to cover any style of ceremony or celebration. Reverend Annie Marie and Reverends Raymond and Dorothy Torres are some of the most professional officiants in the city and they understand the importance of a wedding ceremony being exactly what you have always wanted. They have three packages for you to choose from which range from a set ceremony to a completely customizable option.
Aquarian Weddings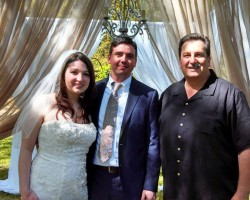 Aquarian Weddings is a group of officiants that are ranged across the country and the whole world. Reverend Catherine Carden is the minister that is based in Anchorage and she is known as being one of the best officiants in the state. This team of officiants has a set price for their services, including a more affordable option if the couple prepares their own ceremony. As every detail of their service is clearly laid out you will be able to get exactly what you would like while it all fits into your budget.
Alaska Officiant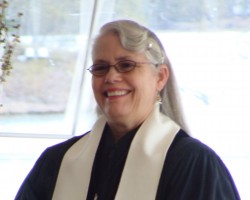 Reverend Dr. Marita is the Alaska Officiant and she has become known throughout the state for being one of the most understanding and flexible ministers available. She works closely with the couple to personalize their ceremony and is even able to assist with writing vows if the couple would like it. For the couples that aren't sure what they would like, Rev. Dr. Marita has a range of set ceremonies for you to choose from or simply to draw inspiration.