Top 10 Rated Anchorage Wedding Venues, Reception and Banquet Halls
Forget Me Not Nursery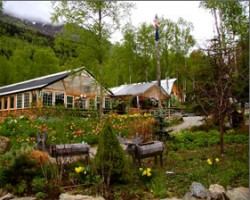 Forget Me Not Nursery is no longer just a beautiful location where flowers are in bloom at all times. This location is now one of the popular Anchorage wedding venues that is open throughout the year for ceremonies and celebrations. As a garden wedding venue, this space almost comes pre-decorated with the growing flowers that will surround you. You can use the gardens outside as well as the greenhouse for any event. It should also be noted that this is one of the few party venues in the area that comes at relatively cheap prices.
Fox Hollow Golf Course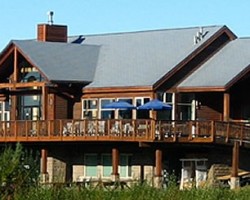 The Fox Hollow Golf Course is anything but a small wedding venue in Alaska. When you book this venue, you will have access to the greens as well as to the banquet halls. There is even a large lodge on site with views of the surrounding mountains that makes for an elegant and private celebration space. There is room to have 140 of your closest friends and family members seated and a large bar and social area that you can take full advantage of, according to reviews.
Trail Lake Lodge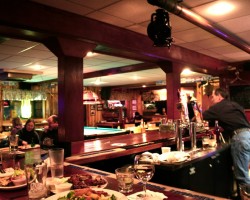 While some reception halls and wedding venues are acceptable to be used for corporate parties or even a Quinceanera, the beauty of the Trail Lake Lodge really shines through when the venue hosts a wedding. While this venue does act as a blank space for couples to make their own, it does have a rustic personality that really adds to the romance of the occasion. This venue even has guest rooms on site so everyone can stay until the celebration has finished.
Hilton Anchorage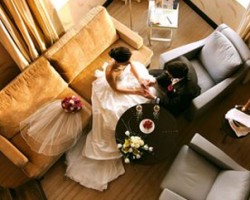 The Hilton Anchorage is an affordable wedding venue that is perfect when you want a beautiful space for your wedding celebration. When you book this venue, you will have on-site catering and be able to work with the hotel's own wedding planner to use the space exactly as you would like. Having all of the features you need right in the hotel makes it unique and also incredibly convenient. You can enjoy the day and the planning process knowing your wedding and reception will be held at this classic venue.
Summit Lake Lodge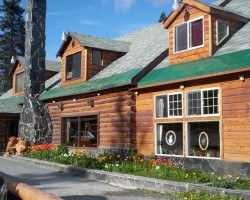 Summit Lake Lodge is one of the most beautiful wedding venues in Anchorage, AK. Rather than opting for the traditional wedding chapel or one of the outdated ballrooms in the area, you can have a rustic event that is more suited to your style. The lodge and the bar make for an intimate and romantic setting to celebrate your big day and you will be surrounded by the majestic blue waters. You can use the outdoor areas in collaboration with the inside options to make sure you get the best use of the space overall.