Top 10 Rated Wedding Videographers in Bakersfield, CA
Abbys Photography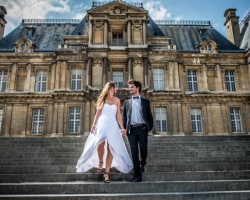 Abbys Photography is a company that offers both to take amazing pictures as well as capture your big day through professional videography. As a wedding videographer in California, this company works to help you remember every aspect of the occasion. They do this by capturing the private moments as well as the big celebratory moments with all of your friends and family. You will love having the footage from an artistic point of view to look back on your wedding day.
A Ming Production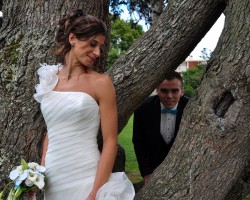 A Ming Production has been one of the wedding videographers in Bakersfield, CA for over 20 years. This company offers professional photography and videography services that are perfect for capturing a wedding from every angle. Once this team has finished shooting your big day they will begin to edit the footage into a film on a DVD that you and your families will be able to watch and enjoy together for many years. This company even offers some of the most affordable prices for their work.
KB Brars Wedding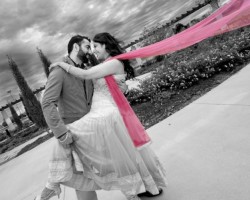 KB Brar's Wedding is famous for offering wedding videography for Indian wedding ceremonies, birthday parties and engagement ceremonies. This specific kind of work is offered by an artist that understands the beauty of the occasion and how to capture it perfectly so the couple can remember their wedding forever. There are packages to suit the different budgets and needs of couples with the top end including everything you could want. The most basic option starts at $2400 and still provides complete coverage of the day.
Vladophyle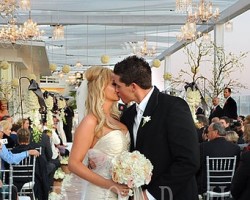 Wedding videography is important if you want to remember even the smallest details of your big day. The video will capture the movement of your dress, the way your hair glows in the sun and the smiles on everyone's faces as the bride walks down the aisle. This kind of intimate detail can only be captured by the professionals at Vladophyle. This company offers both professional photography and videography with a list of various rates. Reviews say the service and the style of the work should not be missed.
Bob West Video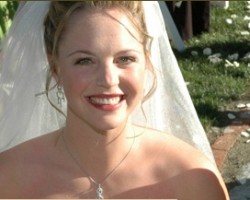 Bob West Video offers videography for any occasion you may have. As Bakersfield wedding videographers this company helps to capture the most special moments in your lives. This is an especially important service for wedding ceremonies and receptions. It is widely known that wedding days and once-in-a-lifetime events pass by in what seems like an instant. This means it is crucial that you have the best person there to capture the entire thing so you can relive the moments and share them with family and friends in the future.