Top 10 Rated Bakersfield Wedding Cake Bakeries
First Class Cakes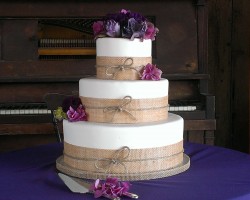 First Class Cakes has been providing desserts and custom cakes for special occasions since 1985. This company is known for making some of the most sophisticated and beautiful wedding cakes in Bakersfield, CA. Couples that choose to work with this company will never be disappointed in terms of flavor, presentation or price. Couples can work with the cake designer to not only choose the basic details but discuss how to make the cake match the style of the occasion perfectly.
Cake or Pi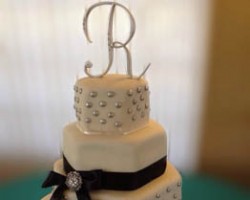 Your wedding day is one of the most important days of your life and should therefore be celebrated with a beautiful and decadent wedding cake from Cake or Pi. This company has been making some of the most eye-catching confections for special occasions and events in California for years. The talents of the baking and decorating teams are limitless and they are thus able to make a delicious cake in whatever style would best complement the style of your wedding.
Sugar Street Cakes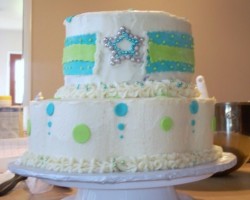 What is a big celebration without a cake to celebrate? Sugar Street Cakes makes baby shower cakes, birthday cakes, wedding cakes and more. The expert bakers at this company are able to make any custom design you request, which makes hiring this company the perfect option when you want to have a unique cake that suits the occasion and the theme of the event perfectly. At affordable prices, you can pick the flavor, the colors, the design, icing and the experts will blow you away.
Cobbler King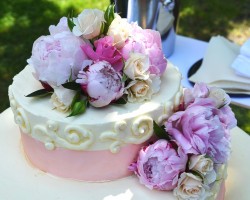 The Cobbler King is one of the more unique cake bakeries in town. This company not only makes Bakersfield wedding cakes that are flawlessly designed and executed but they make a range of your favorite desserts that make it easy to have your favorites on the biggest day of your life. From pies to cobblers and cakes, every confection that comes out of the kitchens is guaranteed to be delicious and satisfy your sweet tooth and the sweet cravings of any of your guests.
Sweet Cakes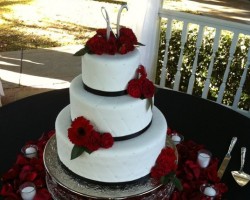 Sweet Cakes provides some of the most personalized cake options for any special event or occasion you may be having. This company comes up with the top designs based on your theme suggestions. You will be able to request whatever styles you would like and they will make your dream cake a reality. From custom cake toppers to custom flavors, you will be in control of every aspect of the cake. This involvement on your part will help create the best cake possible.